Develop a regular off-site Bush Kindy
Getting children outdoors is not only a great way to connect with nature and the environment but it is an amazing teacher too! It's a perfect place for exploration, imagination, physical play and it is a great confidence builder encouraging resourcefulness and a love for nature and the world around them.
We can help you to offer something special to your tamariki that will support their learning and discovery journey at your ECE centre. There is a growing body of research suggesting that getting children to spend more time in nature creates happier, calmer, healthier and smarter children. We want to help you achieve it!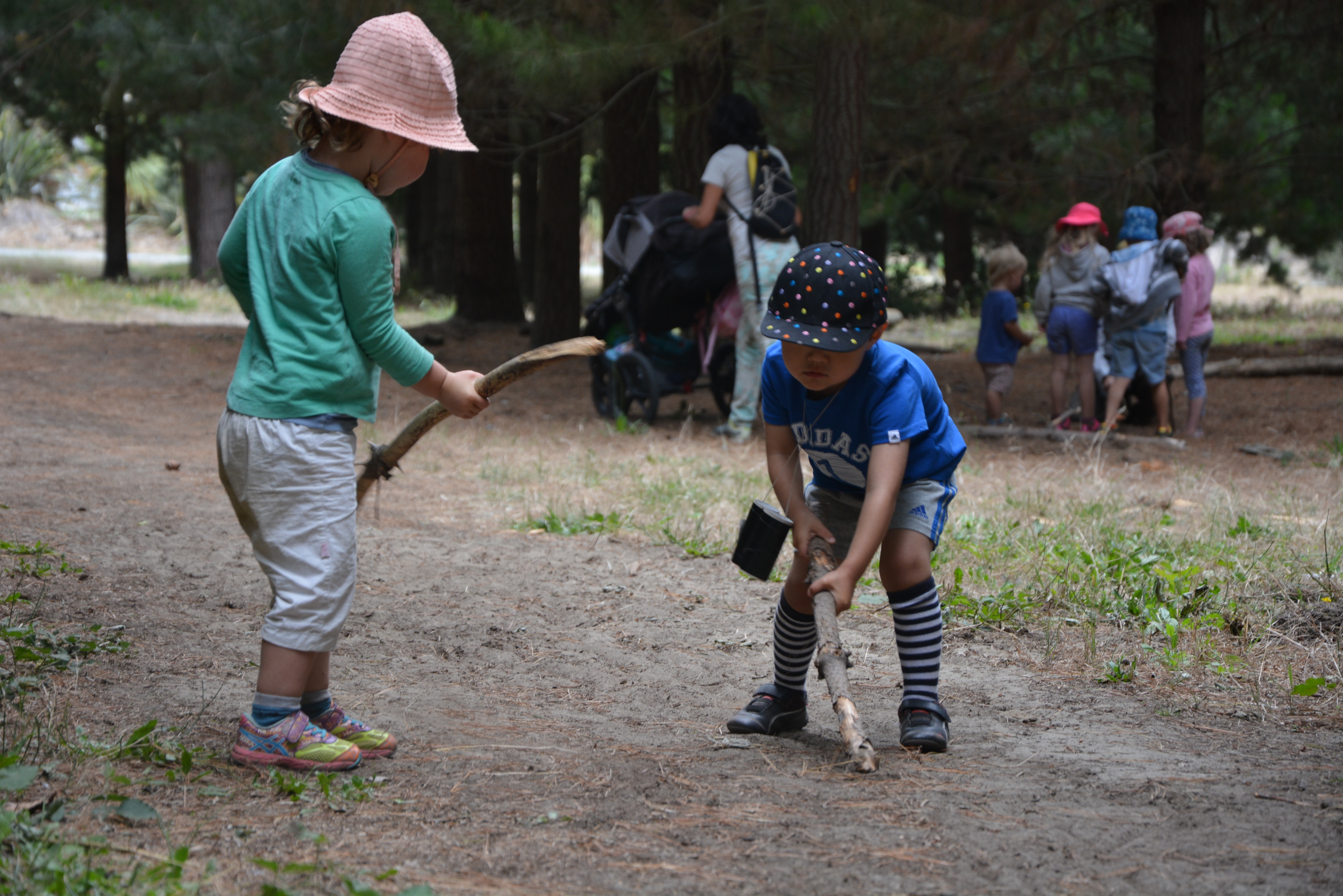 E-book coming soon!
I am often told that there is so much paperwork to set up a regular off-site programme or that it's just too hard. It won't be shortly!
We are currently developing an E-book that will become your guidebook for getting a bush kindy or nature programme up and running at your centre. How exciting!!! It will include:
Risk Management documentation
Example application form
Check lists and daily system documentation
Site choice
Parents / Family / Community information pack
Programme practices
Te Whariki links
And more!!!
Sign up to our newsletter to keep updated with our progress.