Workshops: Session 1 (Friday morning)
There are 3 workshops to choose from. You will make your selection when you register.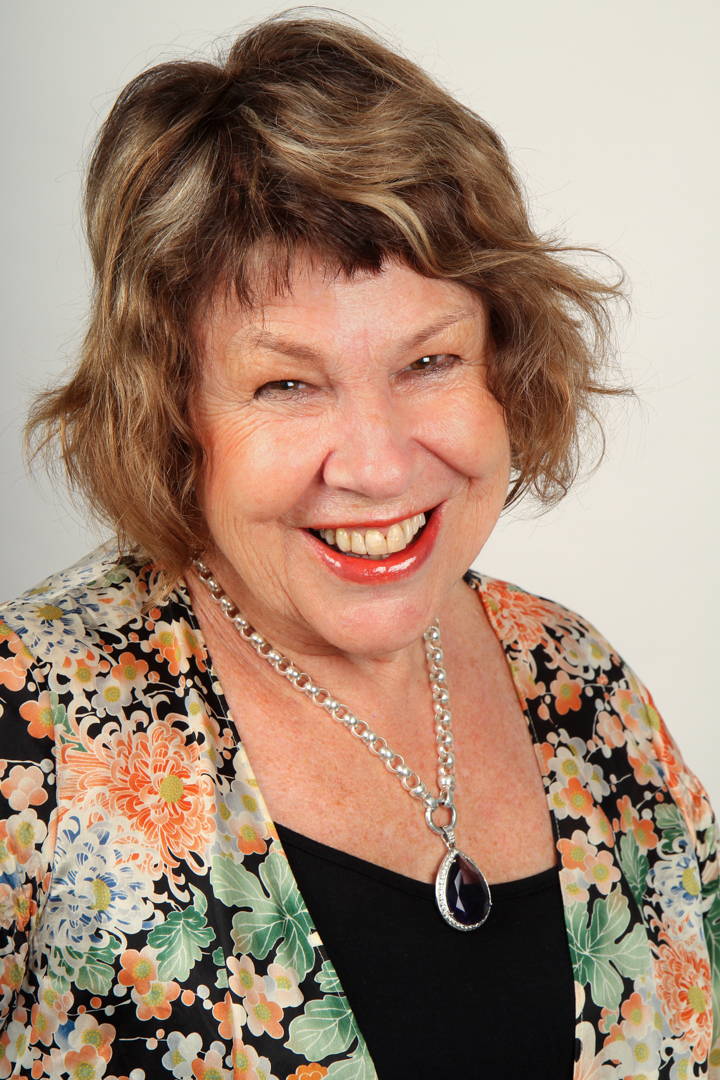 Julie Wylie, Julie Wylie Musical Play
Julie Wylie MNZM founded the New Zealand Musical Parenting Association twenty six years ago. She is the founder of the musical play programme at the Champion Centre, Burwood Hospital, Christchurch, New Zealand, where she is the senior music specialist. Julie has been invited to present music workshops and papers in many countries, including Korea, Japan, Singapore, Australia, the United Kingdom, Lithuania, Estonia and Finland.
She has received awards for her music leadership, and her music resources have won international awards. Julie was made a member of the New Zealand Order of Merit in the 2018 Queen's Birthday Honours.
She has her own music school for mothers and babies and children aged 0-8 years, and is Co-Director of a Postgraduate online training programme in Play Therapy and Musical Play. Julie is currently involved in a research project at the Champion Centre, with mothers and their prematurely born infants.
WORKSHOP:  Exploring Nature through Musical Play  
Musical play and exploring nature go hand in hand. Children are able to tune into the sights and sounds of nature, with a sense of joy and wonder. Connection to the natural environment through sensory musical play, fosters children's creativity and wellbeing, enabling them to experience the healing power of nature.
Workshop participants will take time to explore the natural world through a sound walk, collecting natural materials for use as musical instruments. Rhythmic patterns will be created and played using these found instruments.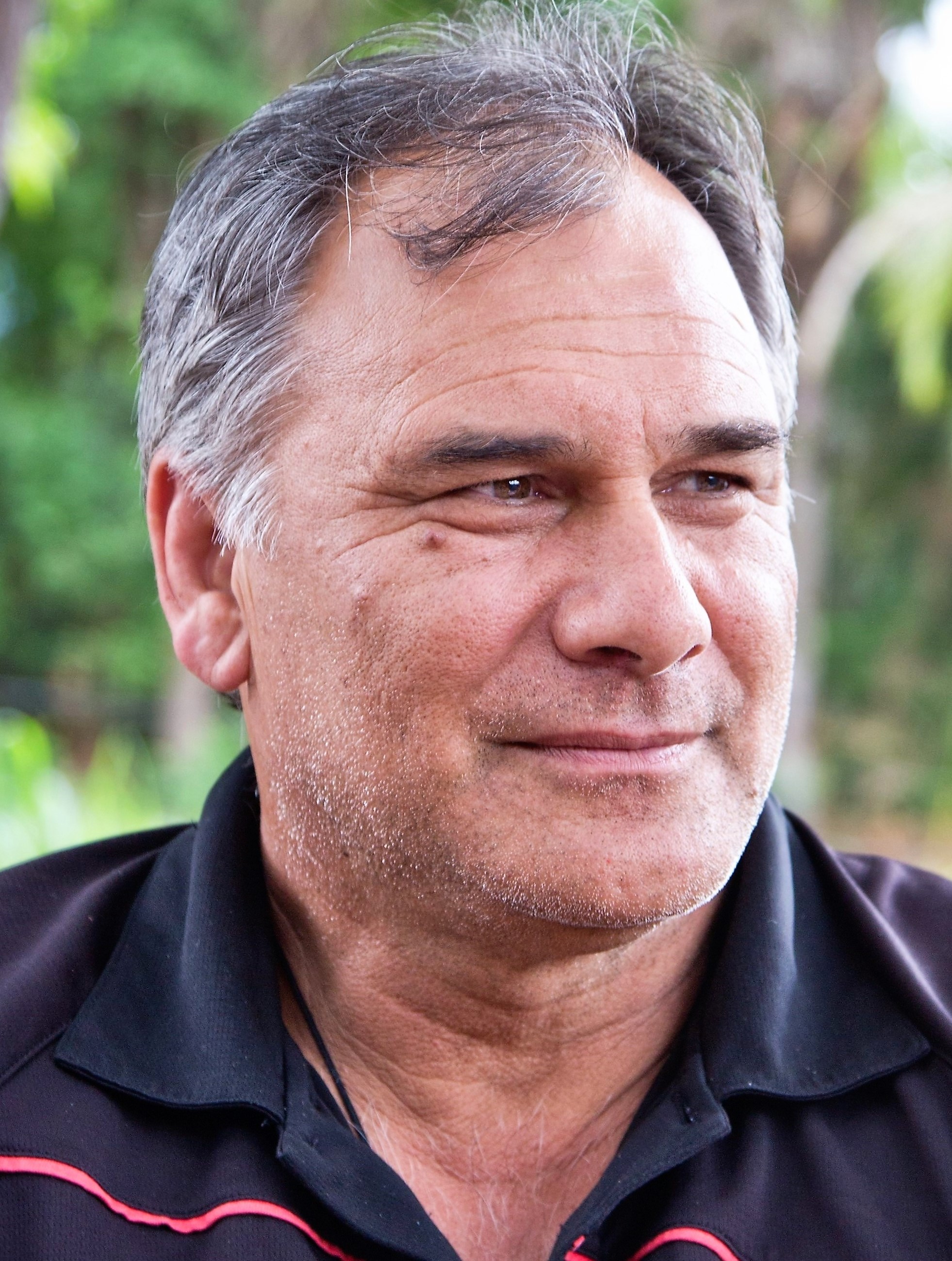 Harko Brown, Kaimatai Hupara
Harko Brown is an educationalist who is passionate about promoting learning through environmental and cultural pedagogies. He is leading in the development of Mara Hupara, a traditional form of natural playground, which are utilised as education centres and community nodes.
These playground installations, and the educational scaffolding around them, have been heavily promoted by Auckland Council in their central suburbs in collaboration with Mana Whenua, local boards, planners, architects, other stakeholders and scores of schools.
Harko was a former university lecturer who completed his Master's degree on enviro-education and has written several books on the subject, including the seminal 'Nga Taonga Takaro: The Matrix' (2015) and 'Smartefacts: Sportised Maori Artefacts for Teaching Science, Technology, Environmental Education & Mathematics' (2020).
Harko is now a specialist educator who promotes the concept of youth learning through nature aided by their natural inquisitiveness, creativity and playfulness. He sees such promotions as well-being and peace for humanity projects for a better world.
WORKSHOP: SMARTEFACTS – tools for life.
This workshop will involve making aro-takaro (play equipment) such as woven flax balls & birds, and describing how they can be educationally adapted. We will also have a fun session experimenting with a range of natural artefacts – branches, leaves and shells – to bolster ideas around environmental education.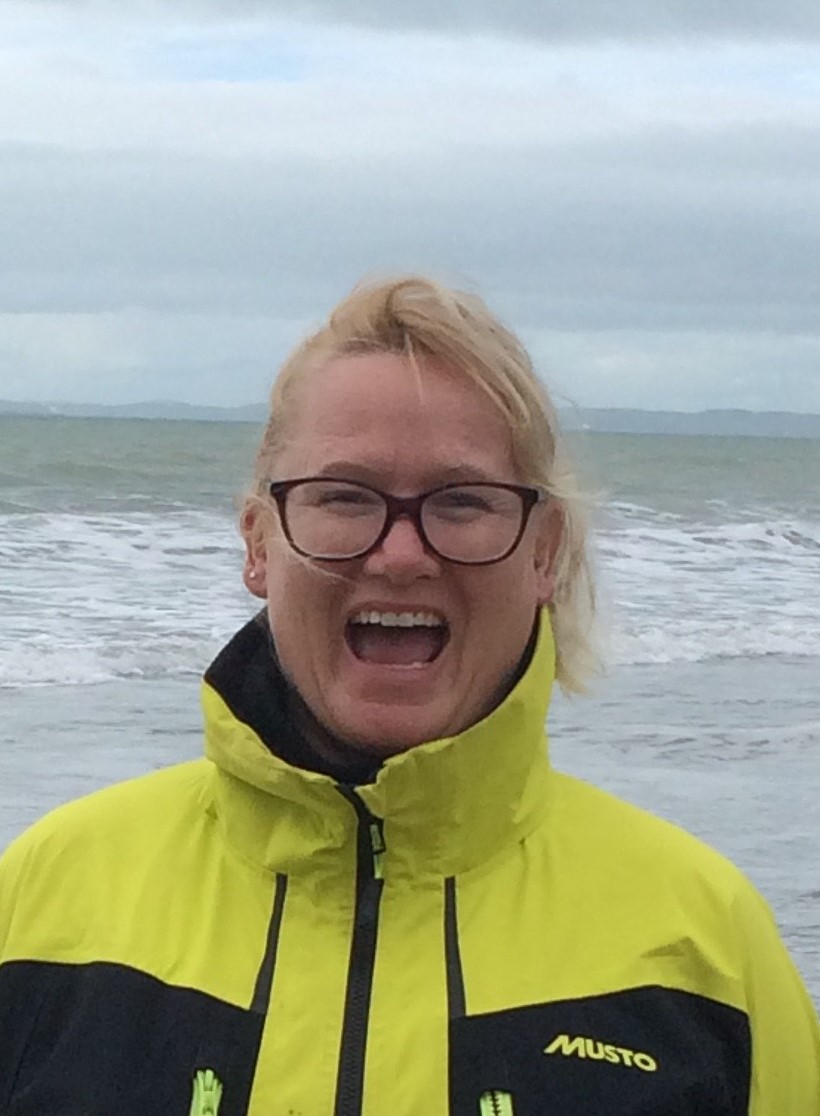 Jo Luff, Play and Learn Nature kindergarten
I have been specialising in unstructured self directed play for four years. I believe trust in the child is vital for healthy growth and development. I believe that trusting that the child is a capable and confident learner, and supporting their unlimited curiosity and fostering a life long love of learning is the foundation from which an unstructured self directed play worker stands. I would love to share my stories with others, to enable more of our children can experience the magic of an unstructured self directed play environment.
WORKSHOP: Why unstructured self directed play?
We are at a time when society as a whole is asking questions about the state of our children's development and education and the environment. I ask 'What effect does a disconnection from nature have for our children and how can having a healthy connection to Papatuanuku affect the environment and the children as they develop and grow'
Workshops: Session 2 (Friday afternoon)
 There are 3 workshops to choose from. You will make your selection when you register.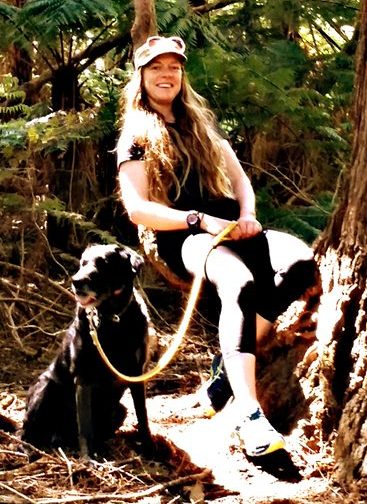 Leo Smith, Nature School NZ
I'm the director and lead educator of Nature School NZ Trust, in Wellington. I've been running nature programmes for around 8 years, and for 2 years as NSNZ trust. We run our Nature School programme 2 days a week; a 1 day School where local children come to learn from and through nature play with us.
We also set up and run the Bush Sprouts programme in local schools; a long-term mentoring programme for Schools where we get them started, run fantastic weekly nature programmes with their teachers and then leave them experienced and confident in running their own nature programmes. We also run holiday programmes and environmental restoration programmes. I have also been co-facilitating NZ based Nature Educator training with Celia Hogan from Little Kiwis Nature Play throughout NZ.
In the past I trained and worked as an outdoor instructor for many years, then trained as a Secondary and an ECE teacher. I have always valued time in the bush and I continue to learn with and from the amazing tamariki I enjoy empowering and spending time with each week.
WORKSHOP: 5, 4, 3, 2, 1 : Exploring invigorating uses of NZ native plants.
Learn about 5 NZ native plants, 4 ways to use them, 3 ways of identifying them, 2 stories to share and 1 cool resource for you to use. Go bush with Leo from Nature School NZ and enjoy discovering many different ways to interact with and learn through our special native and endemic plants.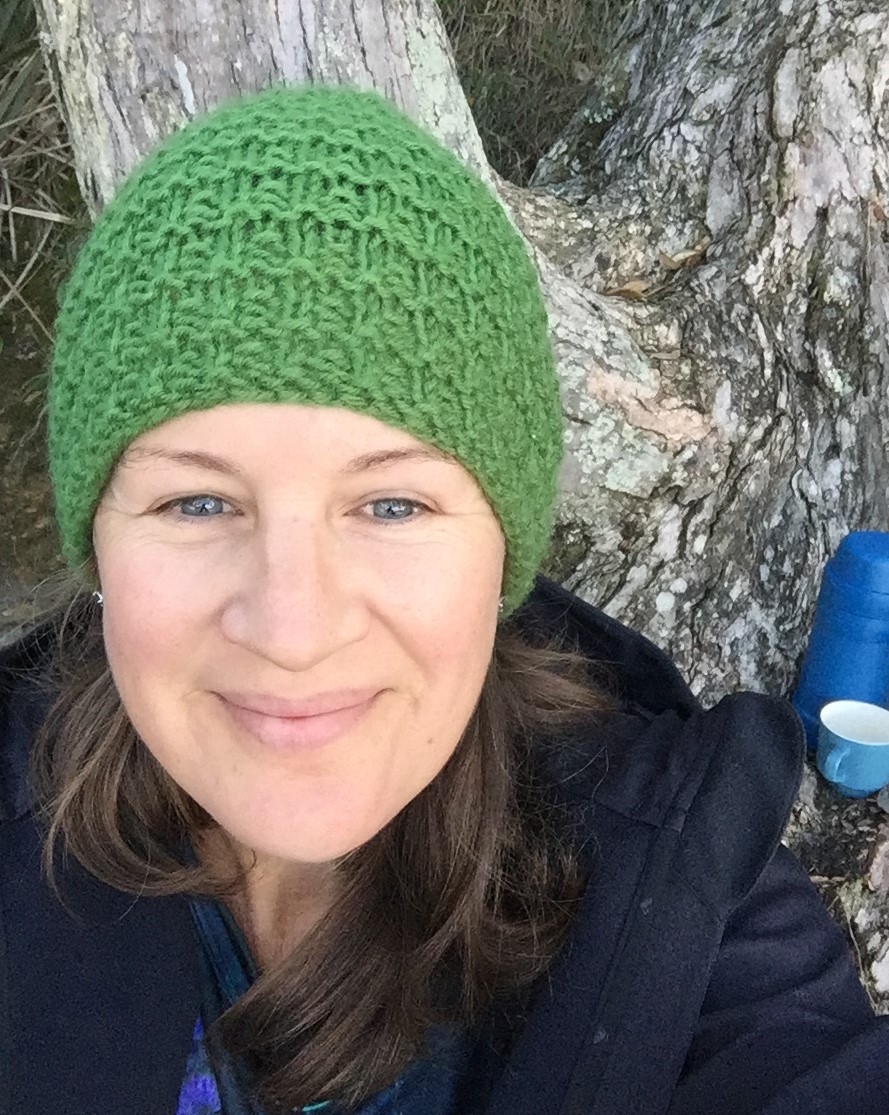 Kathy Broadhead, Nature Library NZ
I'm Kathy Broadhead – qualified environmental educator, nature lover and founder of Nature Library.  Nature has been a constant source of calm, creativity and learning in my life. I've personally experienced the phenomenal healing power and absolute joy of being in nature, time and time again.  And as such, I love sharing the magic of nature with kids of all ages (that's you too, adults!) and seeing the many, many benefits that come out of those experiences.
I am a qualified and experienced environmental educator with over 20 years working in a variety of education roles in NZ and abroad. I am passionate about collaborative learning between child, educator and nature. My programmes combine child-led learning, free nature play and intentional experiences to support the development of the whole child.
I am a trained teacher and hold a Master's Degree in Education, a Diploma of Teaching and a Bachelor's Degree in Science. But in my experience, nature is the best teacher of them all!
I've also been lucky enough to have loads of amazing adventures in nature throughout New Zealand and around the world – adventures that include rescuing penguins, diving with great white sharks and protecting loggerhead sea turtle eggs.
WORKSHOP:  Nature Everyday – Nature Education for NZ Schools, Every Day.
Join me to experience how easy it is to get your tamariki outside learning in nature every day! In this hands-on workshop, I will share the Nature Everyday resource, which is designed to help teachers use nature as a tool to support tamariki's learning and development. The resource helps kids connect with, learn in and love nature, every day. We'll use the seasonal card set and head outside for fun, fascinating nature connection experiences that kids (and you) will love, and learn from. Each experience is linked to key curriculum areas and competencies and promotes curiosity, creativity, and a sense of calm and connection for kids and teachers alike. Using the Nature Everyday resource tamariki learn through discovery, connecting with and experiencing the natural world, every day. They explore, ask and answer questions, engage their senses, are creative and playful. Through experience, they develop their understanding of the natural world and living things.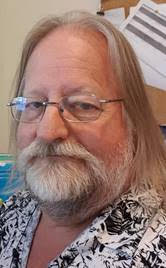 David Spraggs, Senior Teacher, Gisborne Kindergarten Association
I am married with 4 children and we live in Turanganui a Kiwa, Gisborne.
I am chair of Te Hapori Disability Trust and we provide a day service for participants with Very High Needs within Te Tairawhiti.
I currently work in Gisborne Kindergarten Association as a Senior Teacher as well as provide professional development around the motu.
I have been in ECE for the past 36 years.
WORKSHOP: Less is more
A chance for participants to explore a few ideas that support reduction in consumerism with and alongside children. This session will be about a range of simple ideas that can be utilised with children upon the participants return
Workshops: Saturday Session 3 (optional extra for conference attendees)
 There are 3 workshops to choose from. The workshops will be at different venues around Christchurch and will be on a bus route from central Christchurch. We will help with travel arrangements from the central city to the venues and try to organise a carpool. Please let us know via the registration form if you need help with travel.
You will make your workshop selection when you register.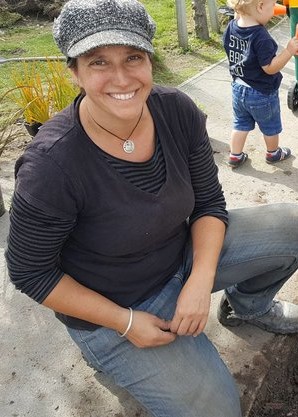 Emma Woods, Woodland Escape
A background in education, a passion for play, a love of plants and an interest in fostering ways children can connect with nature, led Emma to start Woodland Escape – a small business specialising in nature-based playgrounds.
WORKSHOP: Involving children and youth in design and decision making
Article 12 of the UNCRC states that, "When adults are making decisions that affect children, children have the right to say what they think should happen and have their opinions taken into account." What does this look like when it comes to planning or changing their playspaces? How can involving children in the planning and implementation enrich the process and create a better long-term outcome? You'll have the opportunity to hear from students about their experience being involved the design process and what they learned and gained from the process.
Meet at: Avebury House, Eveleyn Couzins Ave, Richmond, Christchurch
Saturday 5th April, 9am – 12noon
Minimum participants 14, Maximum 24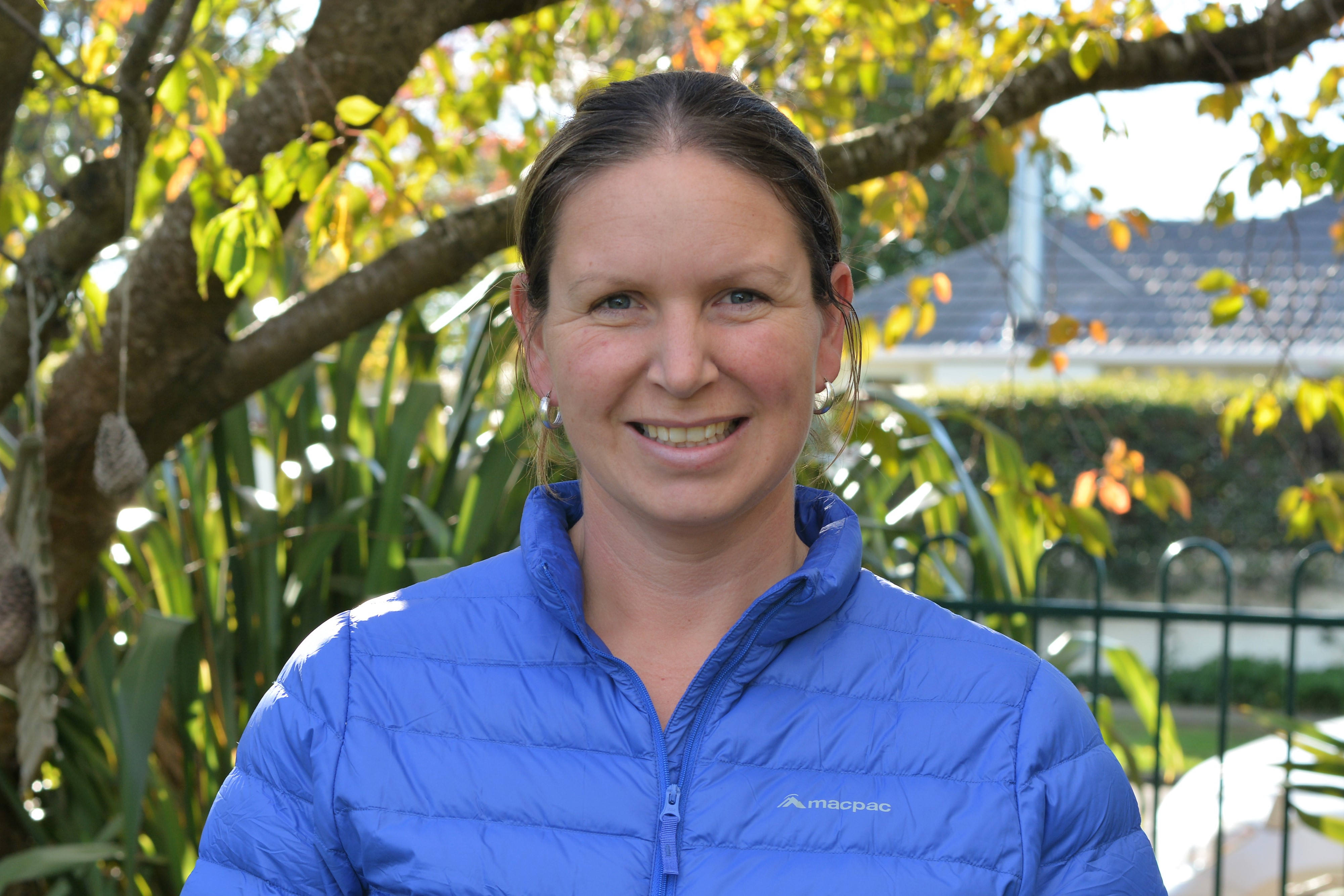 Celia Hogan, Nature Play Expert and Founder of Little Kiwis Nature Play
Celia Hogan believes the building blocks for thriving Early Childhood centres literally lie right outside. As a facilitator of outdoor and nature-based learning, Celia inspires early years teachers to look beyond the day to day challenges and find outdoor learning opportunities where kids can blossom. While investigating how nature sessions could work within preschools she found teachers really struggled to get off site with their children. With support and guidance their confidence grew, and she is now excited to be running professional development for nature educators in the early years. Celia originally studied outdoor recreation and adult education. For the past 20 years she has worked for a variety of outdoor education organisations internationally, setting up, developing and running outdoor programmes, wilderness expeditions, leadership development programmes and establishing risk management and safety systems. Now with two wild pre-schoolers herself she wants to share her passion for getting children outdoors and into nature.
WORKSHOP: Nature and the Outdoor Classroom
This is a practical workshop ideal for nature educators who are looking at how they can bring nature into their own outdoor environments and use it as a teaching space. We will take a walk through the Richmond Community Gardens and Red Zoned Land where discussions on schema, loose parts play, nature play and risky play will naturally occur and will form the basis of what to look for when thinking about your outdoor space. Together we will experience some nature based activities within the space to build up confidence on how to use the outside space with your teaching.  There will be time to share ideas, ask questions to extend your learning and expand your toolkit of ideas.  
Meet at: Avebury House, Eveleyn Couzins Ave, Richmond, Christchurch
Saturday 4th April, 9am – 12noon
Minimum participants 14, Maximum 24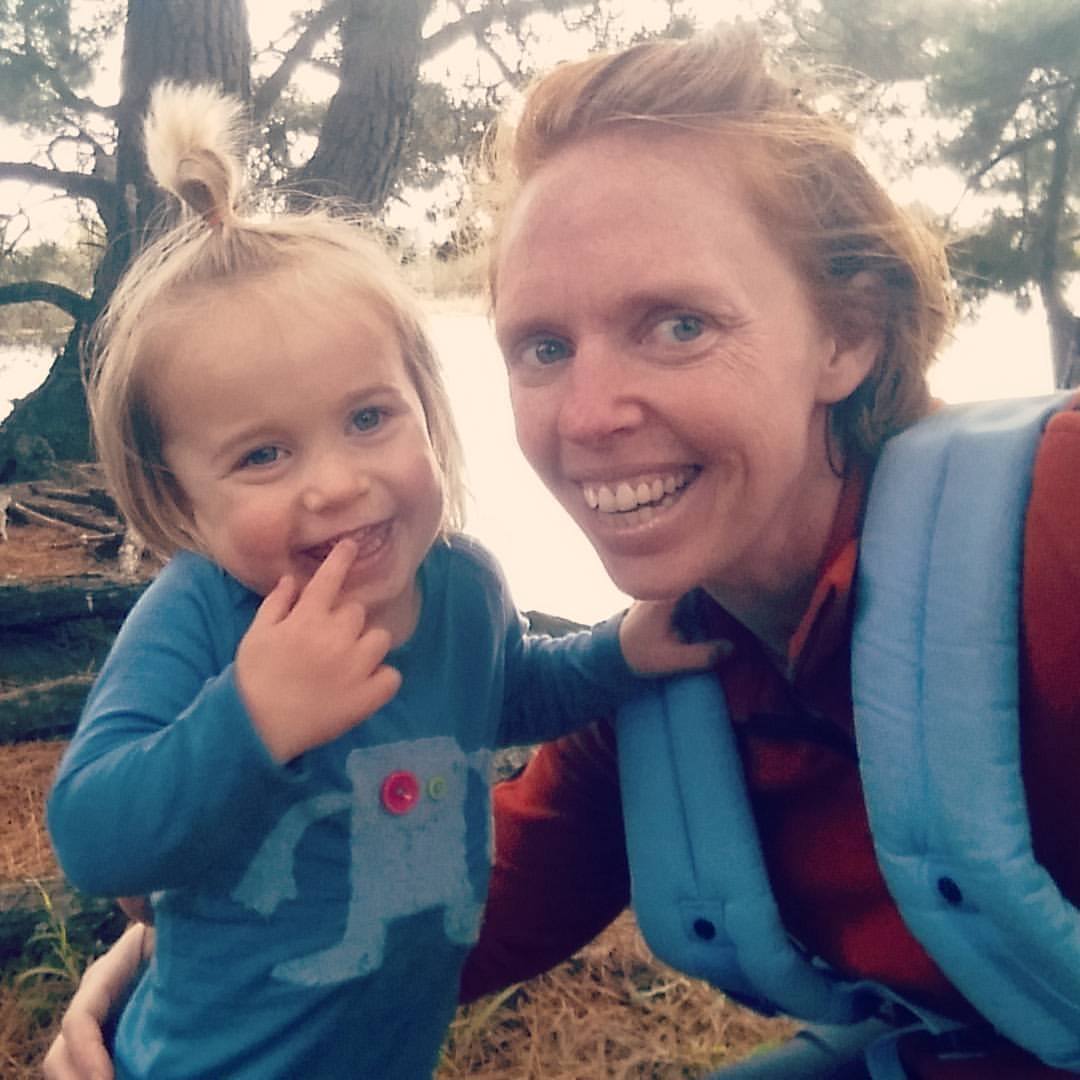 Dani Lebo, The Eco School
Ko Appalachia te maunga. Ko Passaic te awa. Ko Atlantic te moana. Kei te noho au ki Whanganui. Ka tiaki te maunga Ruapehu ki a āku tamariki. Ka whangai te wai o te awa tupua o Whanganui ki a rāua. Nō reira ngā mihi nui ki ngā tāngata whenua o tēnā whenua – te Atihaunui a Pāpārangi. Dani Lebo lives on a small mixed-use permaculture farm in Whanganui with her family, and an assortment of animals. They run The ECO School – providing accessible sustainability education through permaculture courses, community workshops, and nature play programs. Dani has been an outdoor educator across a variety of settings and has also been a classroom teacher in the US and NZ. She is a fan of bushcraft, games, and storytelling. She is most interested in finding ways of bringing nature play into mainstream schooling.
WORKSHOP: Nature Educator Upskill – Storytelling, Knots, Shelters & Fire
This workshop will help you gain confidence in four key areas that are important for any nature play program – storytelling, knot, shelters, and fire. Great for experienced nature educators who feel the need to add a few tricks to their kete, or for new educators at the beginning of their journey.
We will explore using storytelling as part of a daily routine, and some tips and tricks to make educators feel confident as an oral story teller. We will look at how rituals and routines in a morning and afternoon circle time can enhance your program. You will see several methods of storytelling to use with ages preschool-secondary and have the chance to tell a story of your own.
We will also dive into practical skills of shelter-building, knot-tying, and making fire with flint & steel, and bowdrill. We will look at why these foundational skills are important for nature educators, and how they might fit into your program.
And of course, I do love a good game or two, so be prepared to play around a bit too.
Meet at: Avebury House, Eveleyn Couzins Ave, Richmond, Christchurch
Saturday 4th April, 9am – 12noon
Minimum participants 14, Maximum 24