The Immersive Nature Education Conference You Don't Want To Miss!
What is it about:
Do you want to connect with other like-minded educators in an inspiring environment centred around nature play?  
Then, this conference is for you! 
We love that the nature play movement is growing here in Aotearoa.  And we want your confidence to use nature as a teacher to grow along with it.
Which is why we have created the Nature Play Conference.  A two-day event including some amazing New Zealand speakers who will be exploring our children's connection to their local environment through conversation and interaction.
With plenty of hands on learning and inspirational workshops, you will walk away armed with tools and strategies to put into immediate action with your tamariki. 
Will you join us?
You should come if…
You work with children either directly or indirectly. The conference is designed to grow anyone's knowledge and confidence to use nature as a teacher.
You may be an ECE or primary school teacher, an urban planner, a park ranger or maybe an enthusiastic parent. It doesn't matter what your background is. If you are passionate about using nature play with children, then you will benefit from the Nature Play Conference!
What you will take away with you…
Great connections and whanaungatanga (connections) with people who are as passionate about nature play as you are

An understanding of the benefits of child-led free play in nature

Ways to incorporate a Te Ao Maori perspective into nature play

Inspiration from experts in the nature play space

Ways to nurture kaitiakitanga (guardianship) of your local nature spaces

Practical tools and resources to confidently incorporate nature play into your daily routines.
We know you will get so much out of this fun, inspiring and hands on experience. We can't wait to see you there!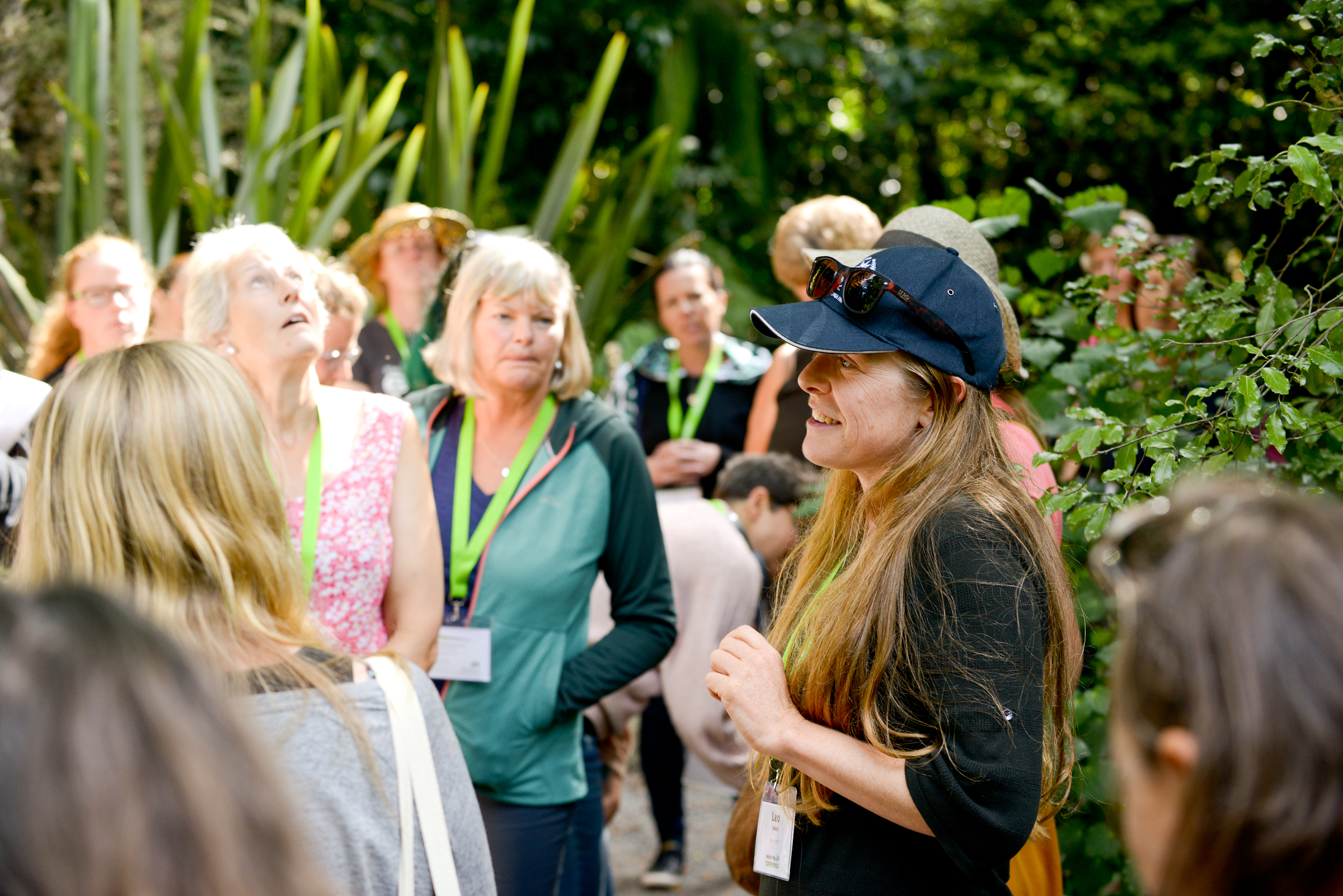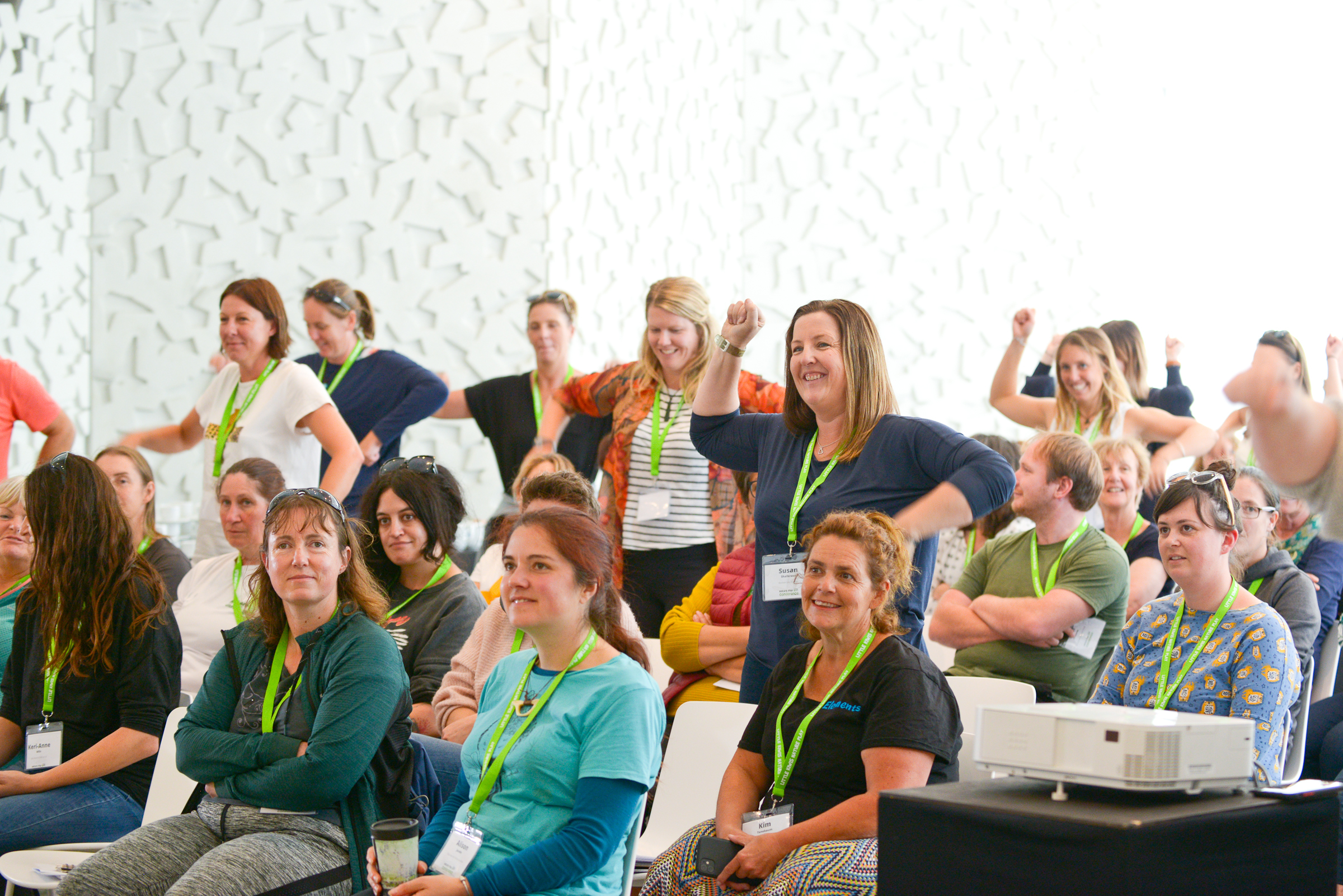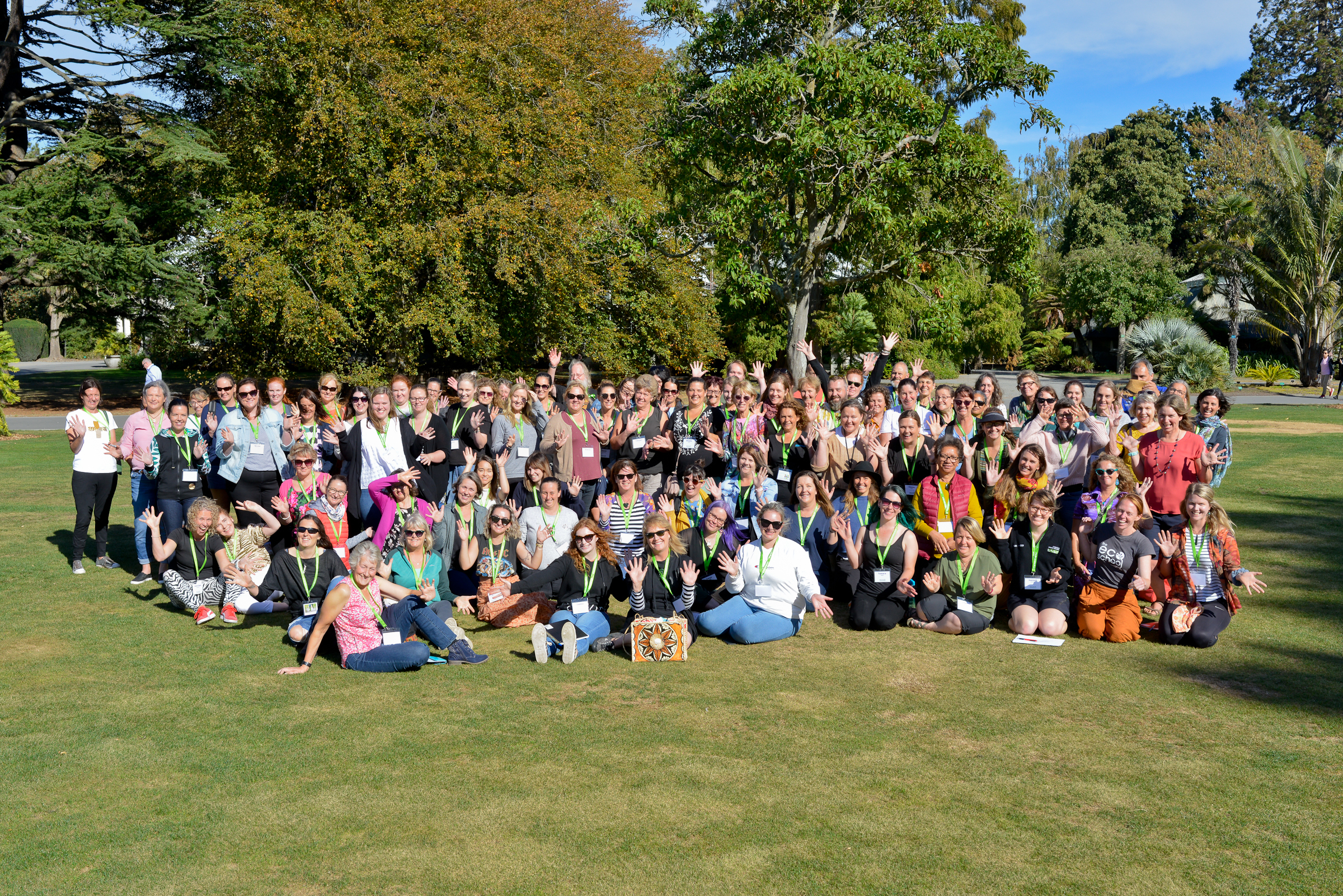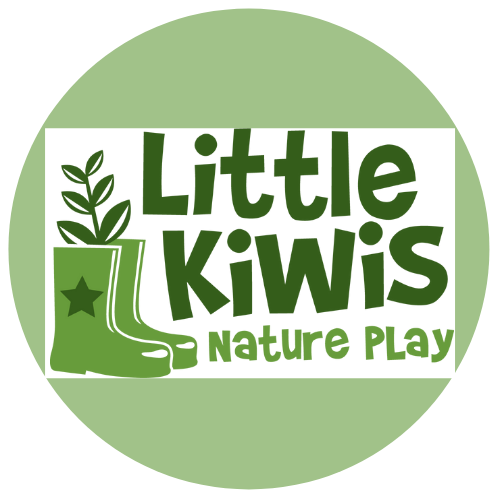 Friday 18th March 2022
| | |
| --- | --- |
| 8.15-8.45am | REGISTRATION |
| 8.45-9.25am | MIHI and WELCOME |
| 9.25-10.10am | KEYNOTE SPEAKER 1 – Local Iwi Speaker |
| 10.10-10.40am | BREAK / Networking |
| 10.40-11.00am | SPEAKER – Julie Frew |
| 11.05-12.20pm | WORKSHOP 1 |
| 12.25-12.45pm | SPEAKER – Tanya Jenkins |
| 12.45-1.40pm | LUNCH / Networking |
| 1.40-2.25pm | KEYNOTE SPEAKER 2 – Warren Hunt, CCC Park Ranger and playful guy |
| 2.30-3.45pm | WORKSHOP 2 |
| 3.45-4.10pm | BREAK / Networking |
| 4.10-4.20pm | WELLBEING SESSION – Sarah Goldberg |
| 4.20-4.40pm | SPEAKER – Celia Hogan  |
| 4.40-5.00pm | THANK YOU and sum up |
Saturday 19th March 2022 (Optional Day 2 Workshop)
| | |
| --- | --- |
| 9.00-9.45am | WELCOME BACK and WALK AROUND BUSH KINDY TOUR |
| 9.45-12 noon | WORKSHOP 3 (morning tea included) |
| 12-12.20pm | CASE STUDY |
| 12.20-1.10pm | LUNCH |
| 1.10-1.30pm | CASE STUDY |
| 1.30-3.30pm | WORKSHOP 4 |
| 3.40-4.15pm | Afternoon Tea, Networking and CLOSE |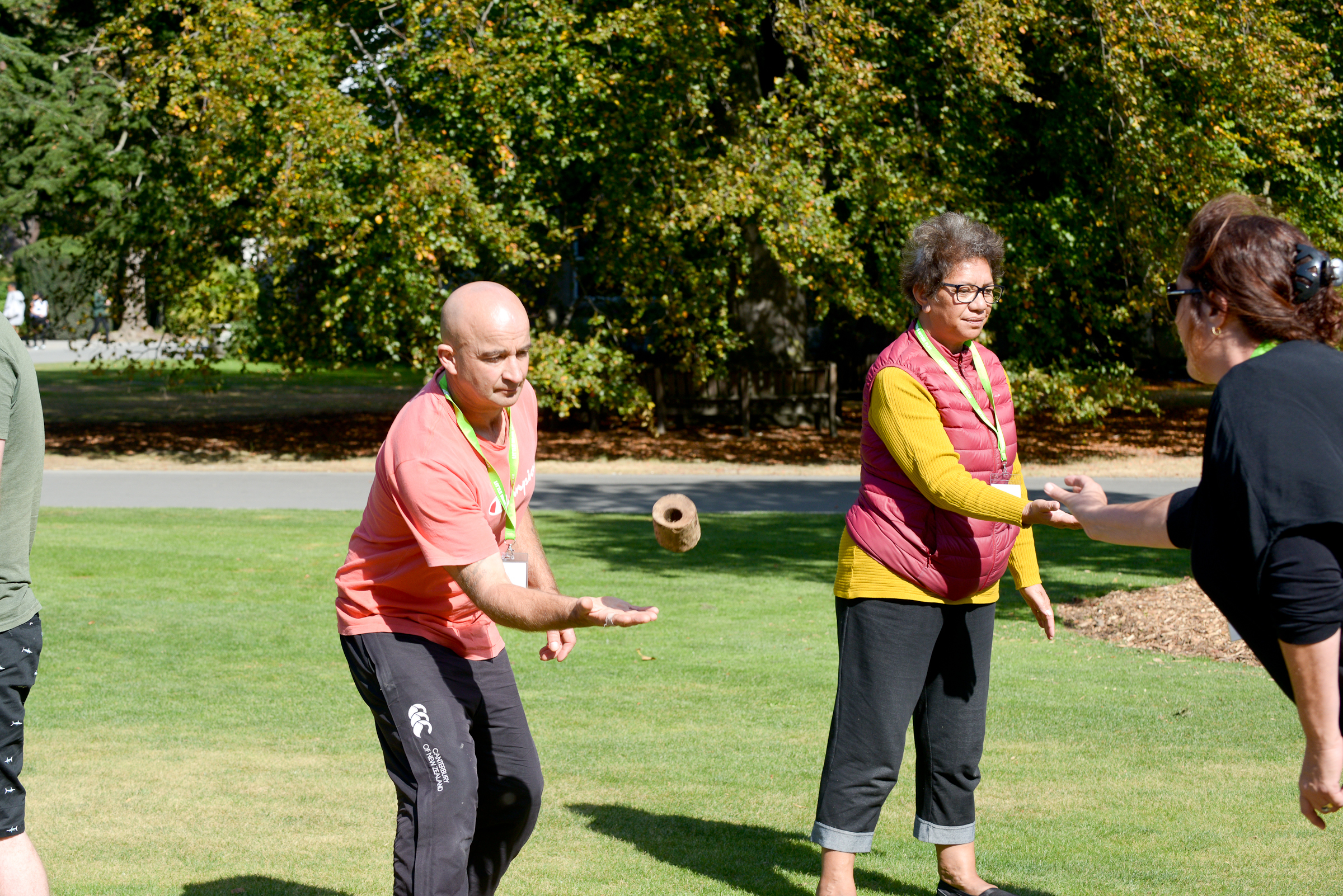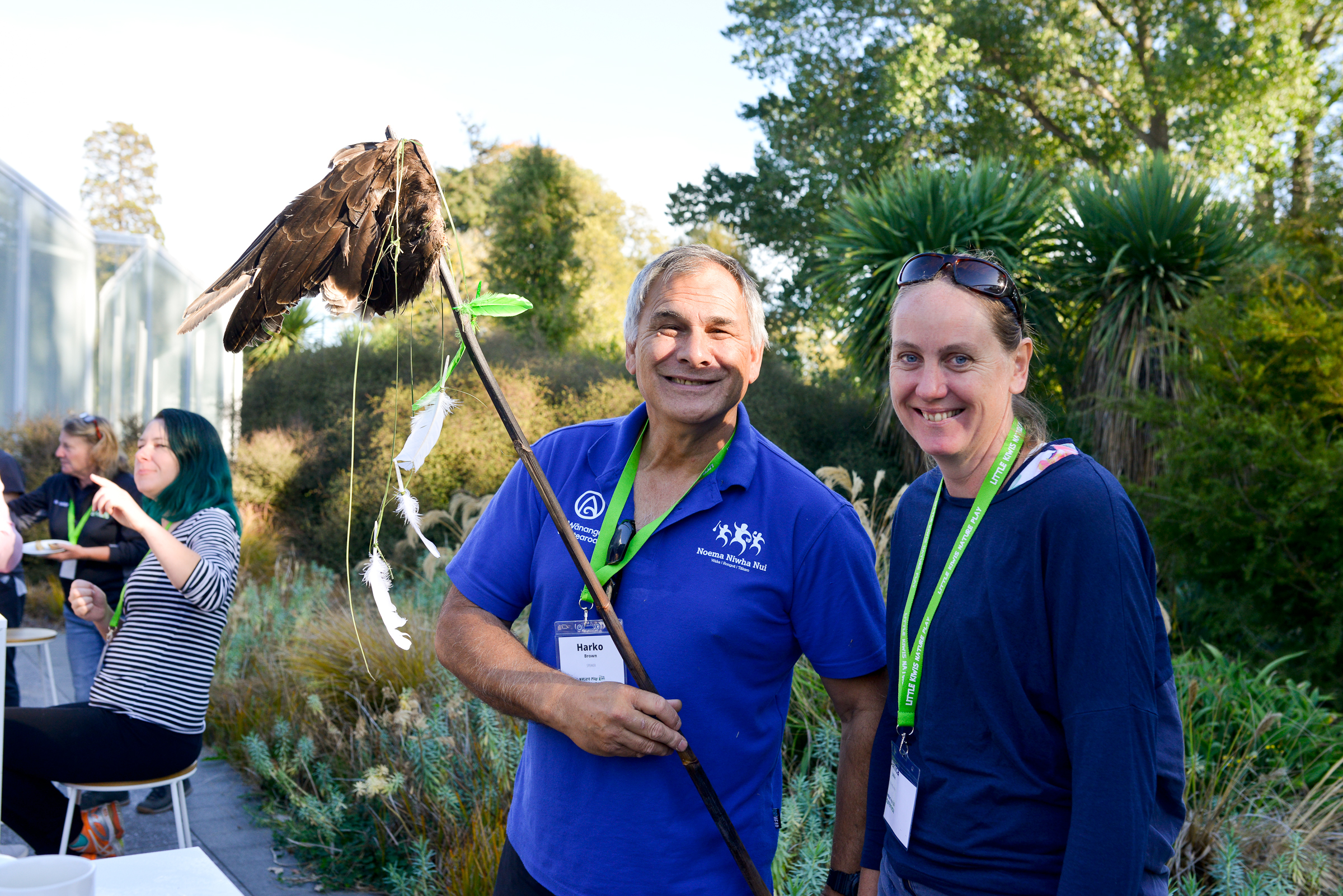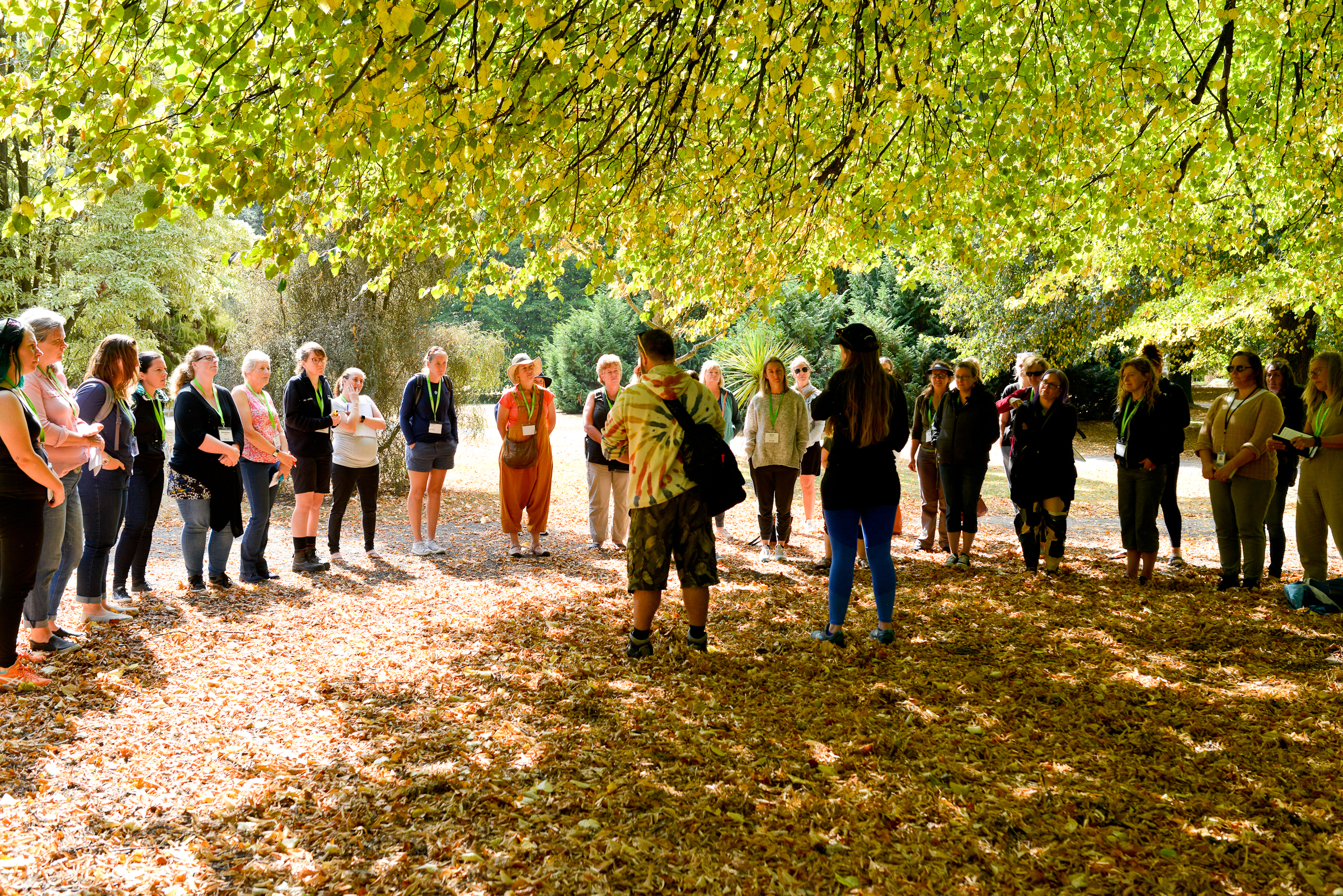 Registration Fees, Group Discount and T&C's
REGISTRATION FEES:
Friday Only – 18th March 2022
EARLYBIRD Rate $210
Standard Rate $260
Student Rate $100
Friday 18th and Saturday 19th 2022
Two Day EARLYBIRD Rate $390
Two Day Standard Rate $440
Student Rate $200
Registration includes lunch, morning and afternoon tea. EARLYBIRD rate valid till 31st December 2021.
GROUP DISCOUNT:
7% for groups of 4 or more on the same invoice.
 PAYMENT:
We have two methods of payment.
PayPal – Follow the Book Now PAYPAL link to pay now with paypal. You can either pay with a paypal account or with your credit card.
Invoice – Book Now, Pay Later (Invoice)  An invoice will be sent through to you within 7 days.
TERMS AND CONDITIONS:
If Little Kiwis Nature Play cancels the conference for any reason (except in the event of a natural disaster, pandemic or event outside our control), a full refund of the registration fee will be returned. If you cancel your booking at least 30 days before the conference a full refund less a $50 admin fee per person will be made. If you cancel at least 14 days before the conference date, a refund will be made, less 50% per person. If you cancel your booking within 14 days prior to the conference date, no refund will be made but you can transfer your place for free.
COVID-19: Health and safety of both our staff and conference attendees is a top priority.  As such and due to the current COVID-19 Protection Framework (traffic-light system), attendees are required to hold a Vaccine Pass, unless they have a medical exception issued by the Ministry of Health.  This will help to ensure that the conference can go ahead.  However, due to the possibility of ongoing uncertainty around government regulations on mass gatherings in response to COVID-19 at any particular time or region, Little Kiwis Nature Play may determine to postpone the event or hold it online. By registering for this event, you acknowledge and accept this possibility and accept that this is not valid grounds for requesting a refund. Your registration will be valid for the new dates or the online/on demand conference format.
Venue and Accomodation Options
Venue Day 1:
The conference will be held at the Mt Pleasant Community Centre in Christchurch.  The address is: 3 McCormacks Bay Road, Mt Pleasant, Christchurch.  This is a beautiful location with stunning views.  Here is a link to the location on Google Maps: Click Here.
Venue Day 2:
Day 2 will be based at our very own Little Kiwis Bush Kindy which is located at 35 Hassals Lane, Opawa, Christchurch.  Here is a link to the location on Google Maps: Click Here.
Accommodation:
Christchurch has many options for accommodation, below is just a selection in the city to meet different price ranges, and allow for easy access to bus routes.    
Cashel Court Motel – just out of the central city, but within easy driving distance of the city centre, and on a major bus route. 
An alternative to Hotel/Motel style accommodation is AirBnB.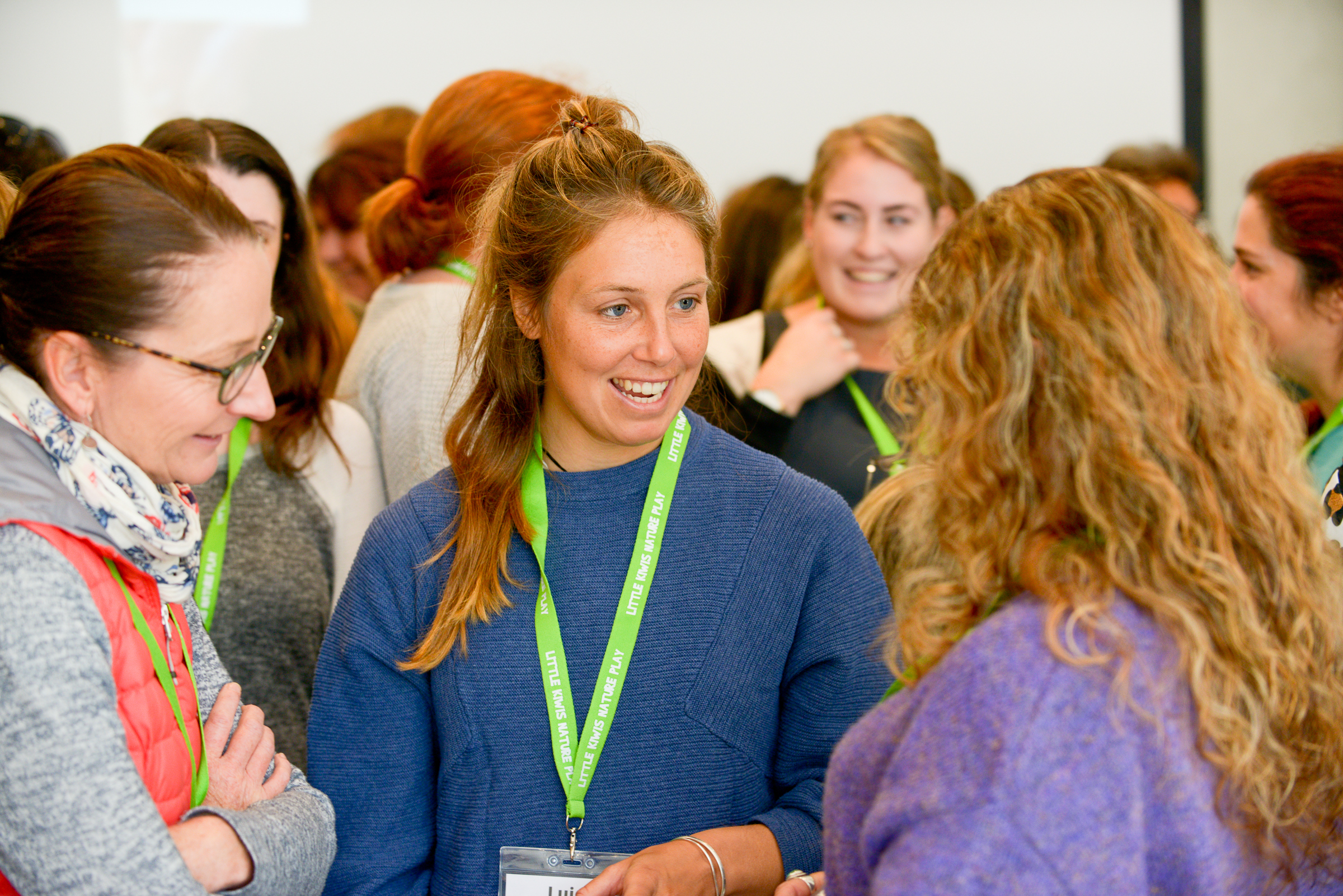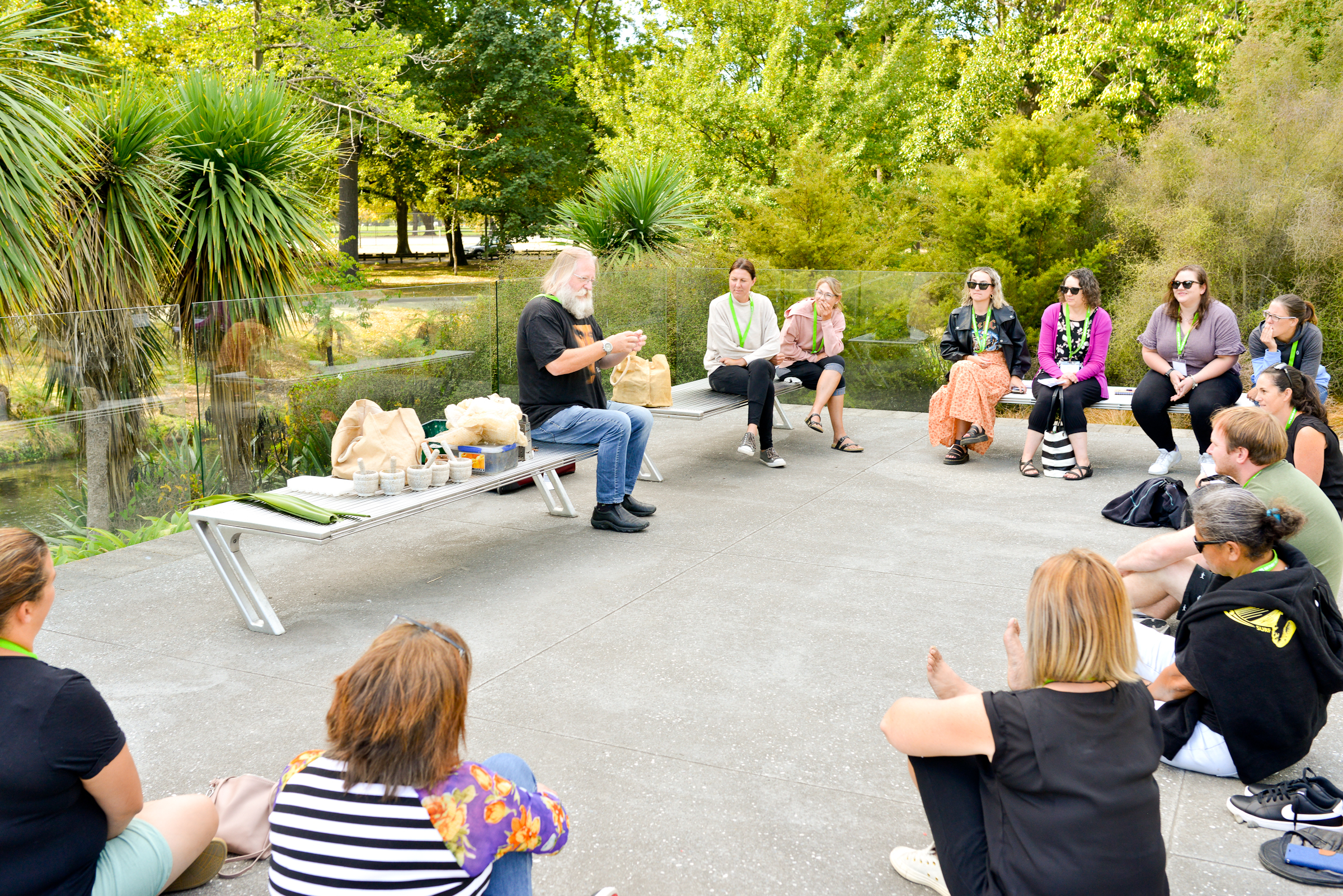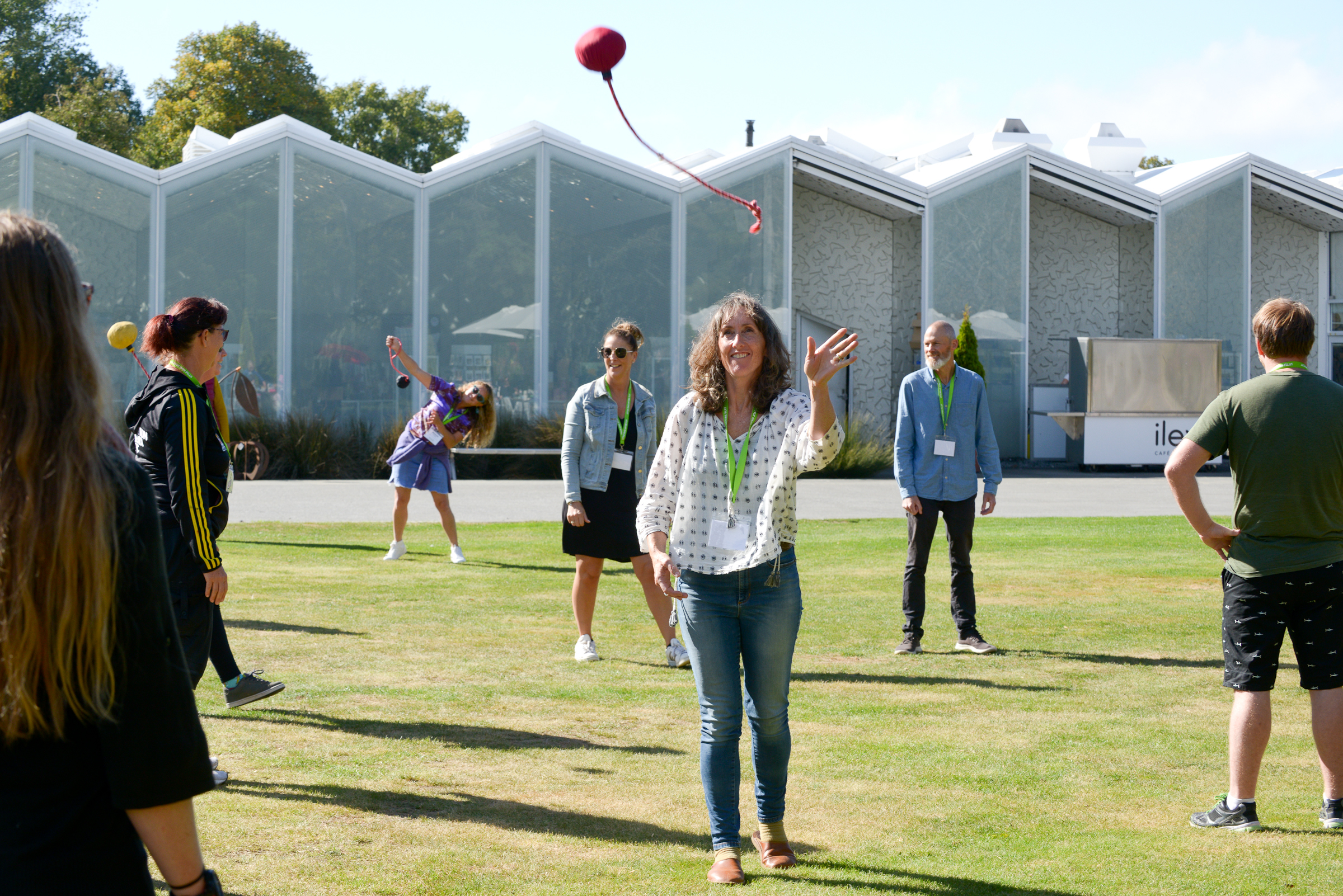 Parking and Getting There
Day 1: Mt Pleasant Community Centre has a large free carpark and street parking. 
Day 2: Little Kiwis Bush Kindy has plenty of street parking on York Street.   
If however you looking for alternative transportation options here are some suggestions: 
Bike if you live in Christchurch (park and lock your bike at the [Day 1] Mt Pleasant Community Centre carpark off McCormacks Bay Road; [Day 2] park and lock your bike at the Little Kiwis Bush Kindy just inside the gate on Hassals Lane).

Bus if you live in Christchurch (bus route details below).

Use a Lime Scooter to get from your accommodation to the conference venue and vice versa.  Just download the app and follow the instructions.  You could also get a Lime Scooter from the bus stop to your accommodation.

Car pool and park in the event car park/nearby street parking (feel free to make a post on the Facebook event page).

Catch an Uber or Cab.
BUSES FOR DAY 1 – MT PLEASANT COMMUNITY CENTRE 
Bus Timetable – Bus #3, Airport & Sheffield Cres To Sumner
Bus stops right outside the Mt Pleasant Community Centre
BUSES FOR DAY 2 – LITTLE KIWIS BUSH KINDY
Bus Timetable – Bus #17, Bryndwr To Huntsbury
NOTE that the bus to get would be the 8.28 bus (Bryndwr to Huntsbury) from the Bus Interchange and getting off at Waltham park (ask driver). Walk 100m further up the road and turn left down Fifield Tce, walk along the river for 300m and turn left onto york street.  The Day 2 site is at the intersection of York Street and Hassal Lane.
AIRPORT TRANSFERS
Here are a couple of options for those of you flying to Christchurch:
– https://www.supershuttle.co.nz/
– https://www.uber.com/en-NZ/fare-estimate/  (Please note you need to register an account beforehand)
– http://www.christchurchairport.co.nz/en/parking-and-transport/public-transport/buses/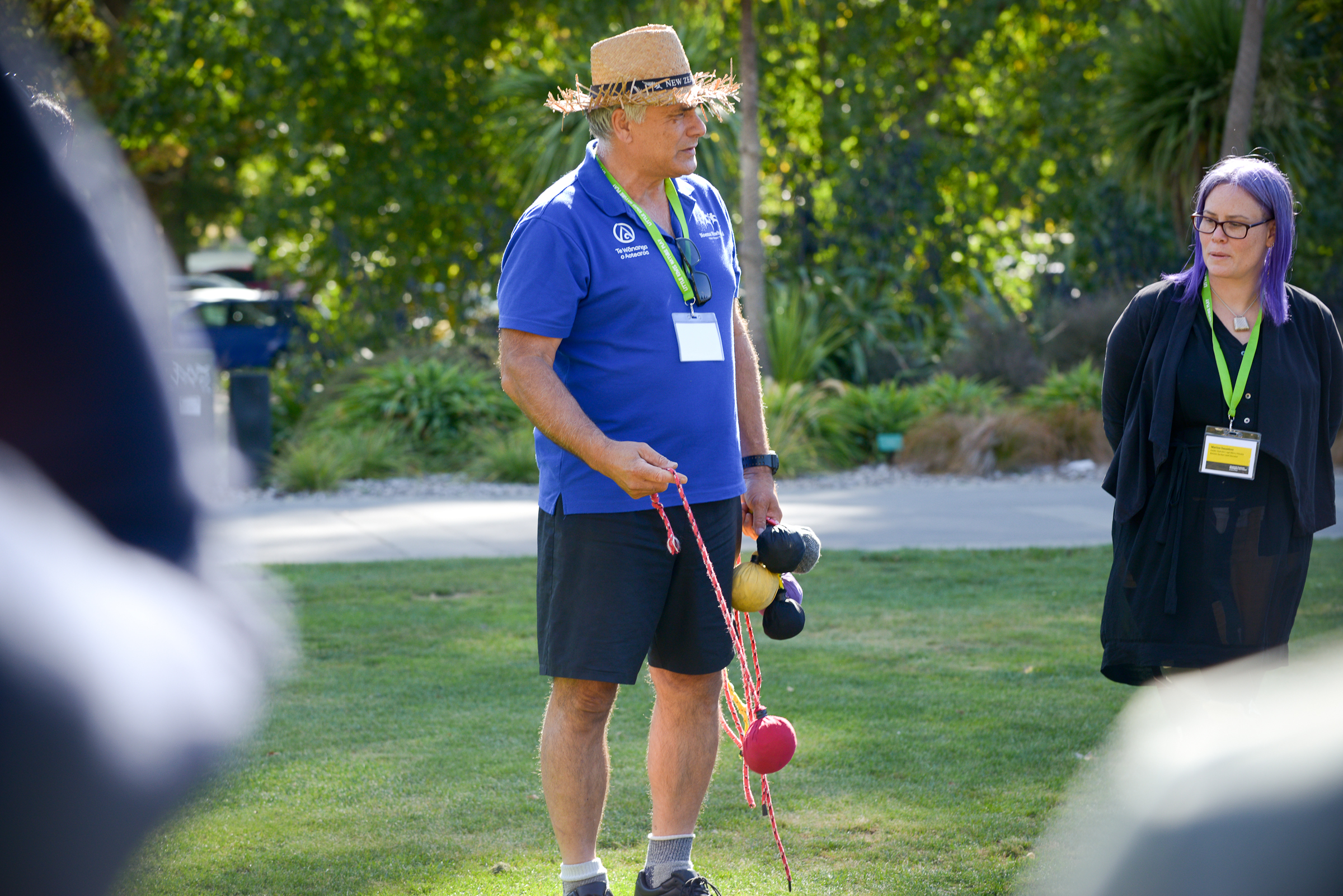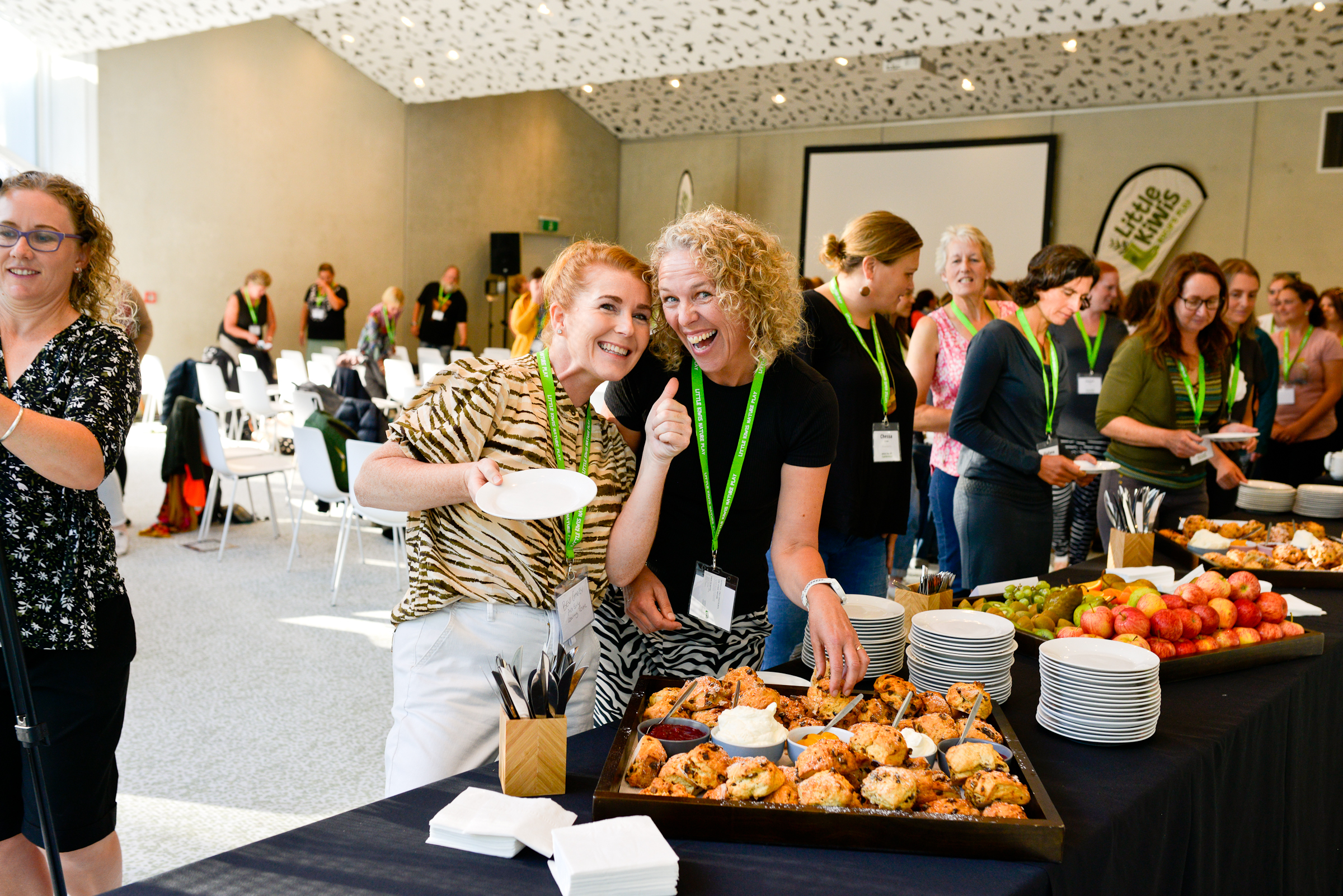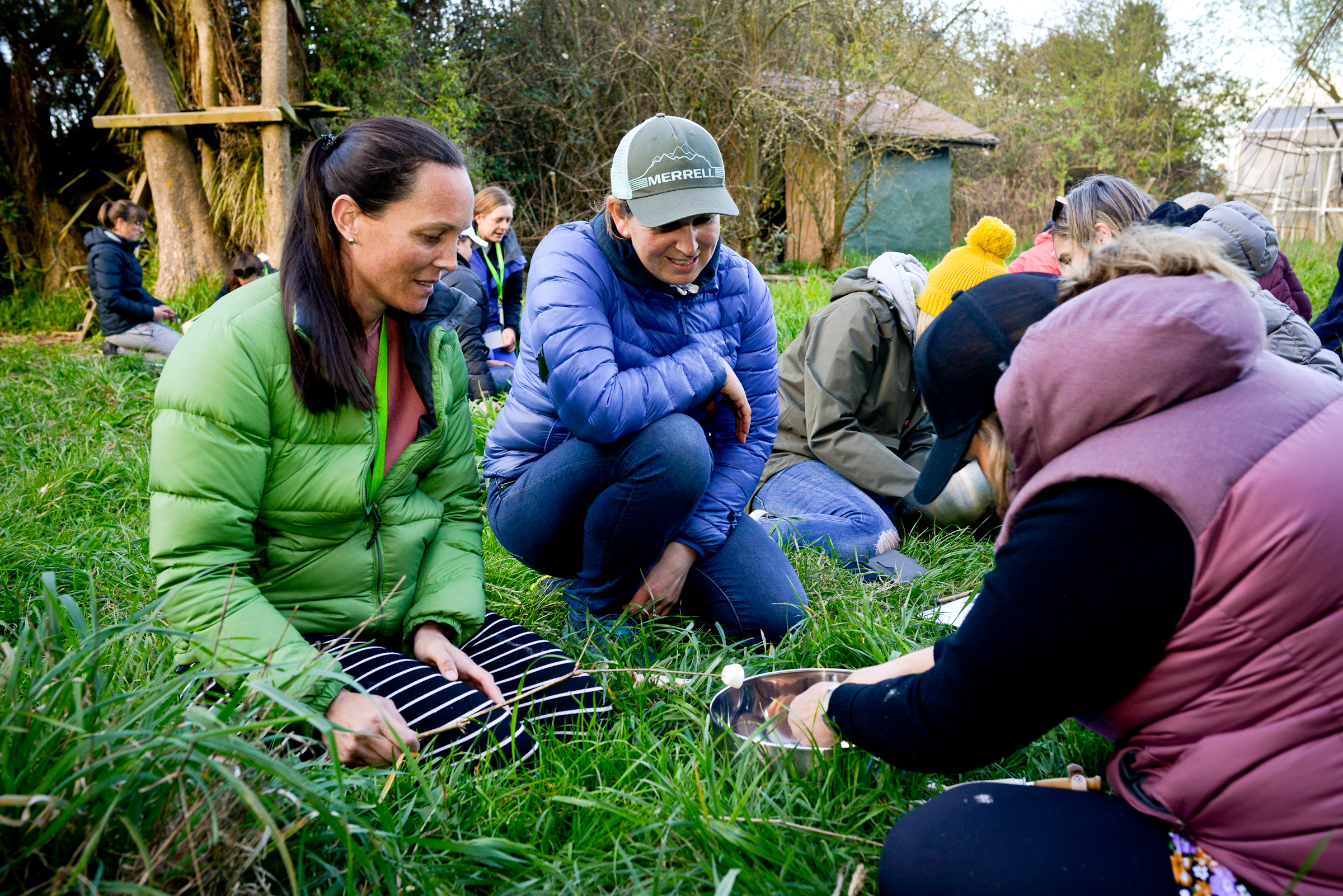 What Previous Attendees Said
Great to meet like-minded educators and listen to examples of how nature play can be implemented.
If you want some direction, inspiration in incorporating nature play/risky play at your centre, join the conference.
Variety of speakers was great! So useful and inspiring (and practical) with ideas about how to connect Tamariki to Nature.
Do it! If nature outdoor play is your passion this will inspire you even more.
Great variety of speakers and perspectives – interesting to hear about nature play initiatives.
Highly recommend! If you love nature and the benefits it can have on children. Well worth it.
A good balance of panel discussions, workshops, visuals, breaks, sharing of ideas, local resources and new information.
Absolutely go! A great, jam-packed day that leaves you with almost too many ideas to take back and implement.
The conference is really inspiring – advocates my passion for nature play and the importance of it.
Definitely inspiring for people who want to become more nature-based.
Thanks to our Sponsors and Supporters