Nature Play Conference 2018
Programme and Speakers
| | |
| --- | --- |
| 8.15-9.00am | REGISTRATION |
| 9.00-9.30m | MIHI Te-Kaharoa Manahera (Te Ngāi Tūāhuriri Rūnanga) |
| 9.30-10.30am | SPEAKER    Scott Duncan (AUT) – Risk and Play Researcher |
| 10.30-11.00am | BREAK / Networking |
| 11.00-11.45am | RISK PANEL DISCUSSION    Scott Duncan (AUT), Celia Hogan (Little Kiwis Nature Play), Emma Woods (Woodland Escape) – Risk panel discussion with Q and A |
| 11.45- 12.15pm | QUICK FIRE CASE STUDIES    Hear from 6 different groups/centres about how they are using their local natural environments and how they worked through any barriers that they faced |
| 12.15-1.00pm | LUNCH / Networking |
| 1.00-2.00pm | SPEAKER    John Clemens (Botanic Gardens Curator) – Connecting Children with their parks |
| 2.00-2.45pm | WORKSHOP ONE –  2 to choose from |
| 2.45-3.00pm | BREAK / Networking |
| 3.00-4.00pm | SPEAKER   Jackie Blunt (Brainwave Trust) – Neuroscience |
| 4.00-4.45pm | WORKSHOP TWO – 3 to choose from |
| 4.45-5.00pm | THANK YOU and sum up |
| | |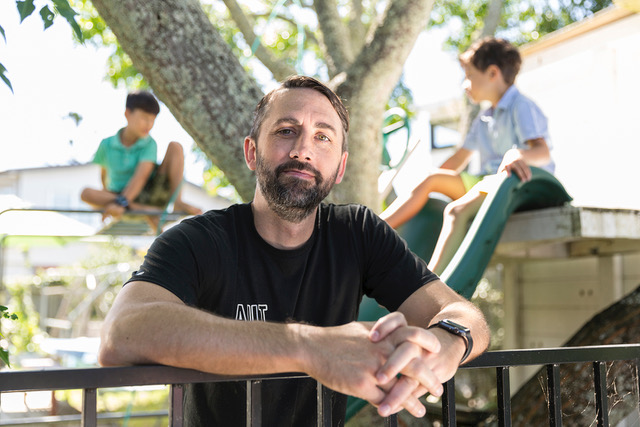 Professor Scott Duncan, AUT University
Scott Duncan is an Associate Professor in the School of Sport and Recreation and the Associate Director of the Human Potential Centre at AUT University. Areas of expertise include the measurement and classification of physical activity, programme design and evaluation, curriculum-based health and wellbeing interventions for children, and determining the effects of the built environment and daily mobility on health outcomes. A/Prof Duncan was a guest speaker at the Re-Wild the Child event in 2016 organised by British film maker David Bond. In his "State of Play" survey of 2,000 New Zealand parents, A/Prof Duncan found that parents knew about the importance of free-play but didn't give their children enough opportunities to get out there. He said New Zealand was becoming an increasingly risk-averse society where children were "over-scheduled" with organised after-school activities and there wasn't enough time left in the week for "kids to be kids". His research highlights a growing concern that "bubble-wrapped" children had limited opportunities to play creatively, instigate physical activity and overcome challenges themselves. He is also a father of three and sits on the Board of Trustees for Takapuna Primary School in Auckland.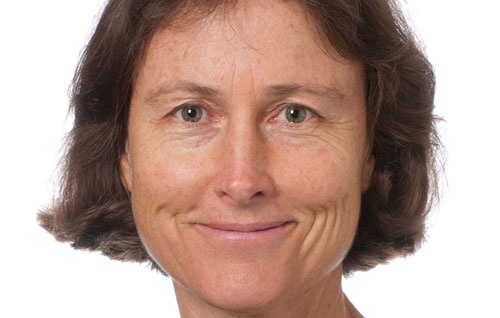 Dr Jackie Blunt, Brainwave Trust
Dr Jackie Blunt is a GP, health coach, qigong (which is like tai chi) and relaxation teacher, parent and Brainwave presenter. Jackie has been working with a wide variety of people in New Zealand and overseas in her twenty plus years as a family doctor, and has always been interested in new ways of making sense of human life, and helping people find better ways of being healthier and happier. She has been a teacher and presenter both nationally and internationally in family medicine, and holistic health. Jackie was inspired to become a Brainwave presenter and help other New Zealanders gain access to this vital information. She hopes it will give all kiwi kids a much greater chance to do well in life and be happy.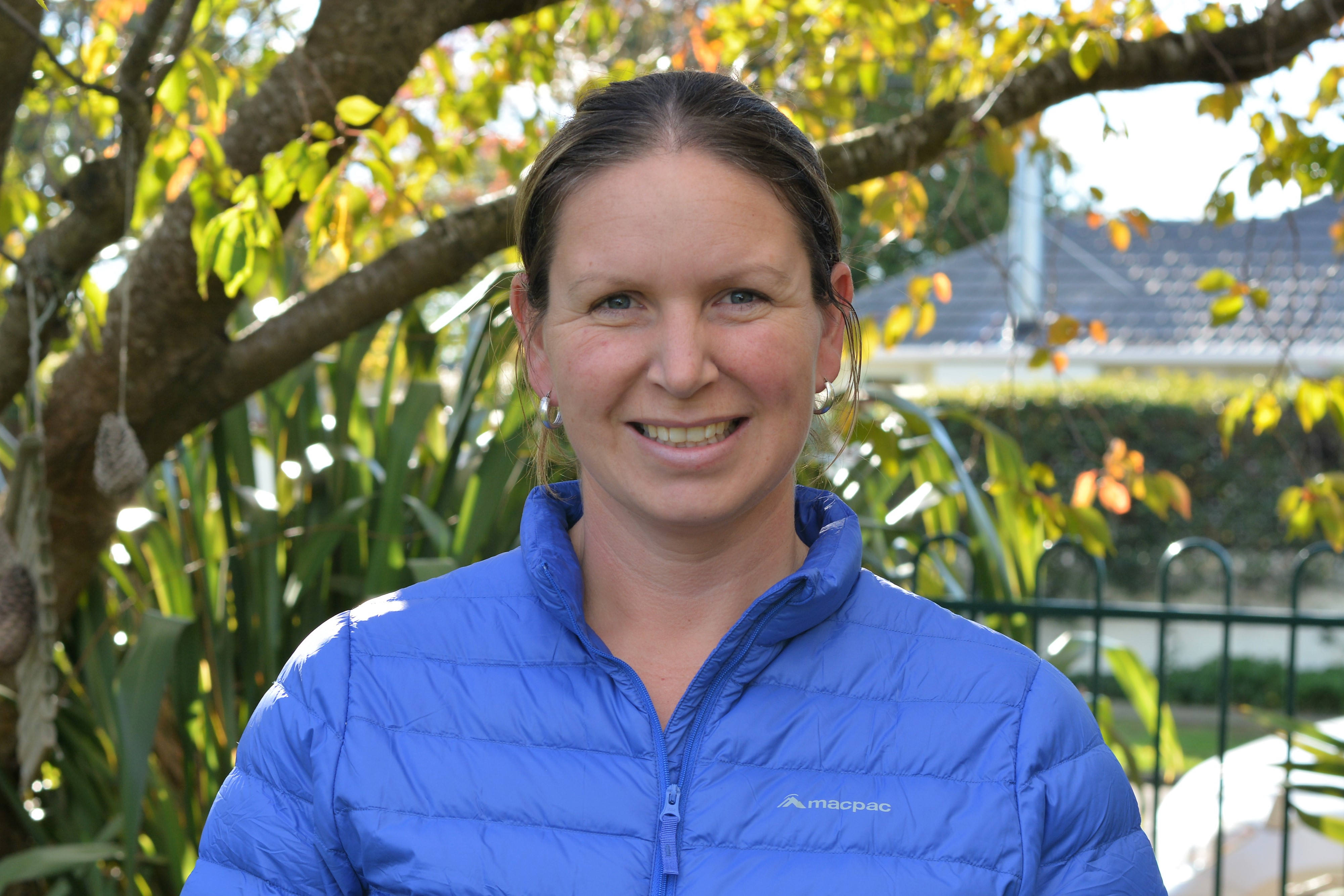 Celia Hogan, Founder and Lead Educator at Little Kiwis Nature Play
Celia Hogan believes the building blocks for thriving Early Childhood centres literally lies right outside! As a facilitator of outdoor and nature based learning, Celia inspires ECE teachers to look beyond the day to day challenges and find outdoor learning opportunities where kids can blossom. She originally set up Little Kiwis Nature Play in 2015 with a friend and started running holiday programmes for pre-schoolers. While investigating how nature sessions could work within preschools she found teachers really struggled to get off site with their children. However, with support and guidance their confidence grew and she is now excited to be focusing on developing a professional development programme for ECE teachers. She wants to focus on embedding an outdoor philosophy into ECE centres while addressing the challenges that ECE teachers face on a daily basis. Celia originally studied outdoor recreation and adult education and for the past 18 years, she has worked for a variety of outdoor education organisations. During that time, she established herself as a strong public speaker setting up and running leadership and personal development programmes around the world. Now with two pre-schoolers herself she wants to share her passion for getting children outdoors and into nature.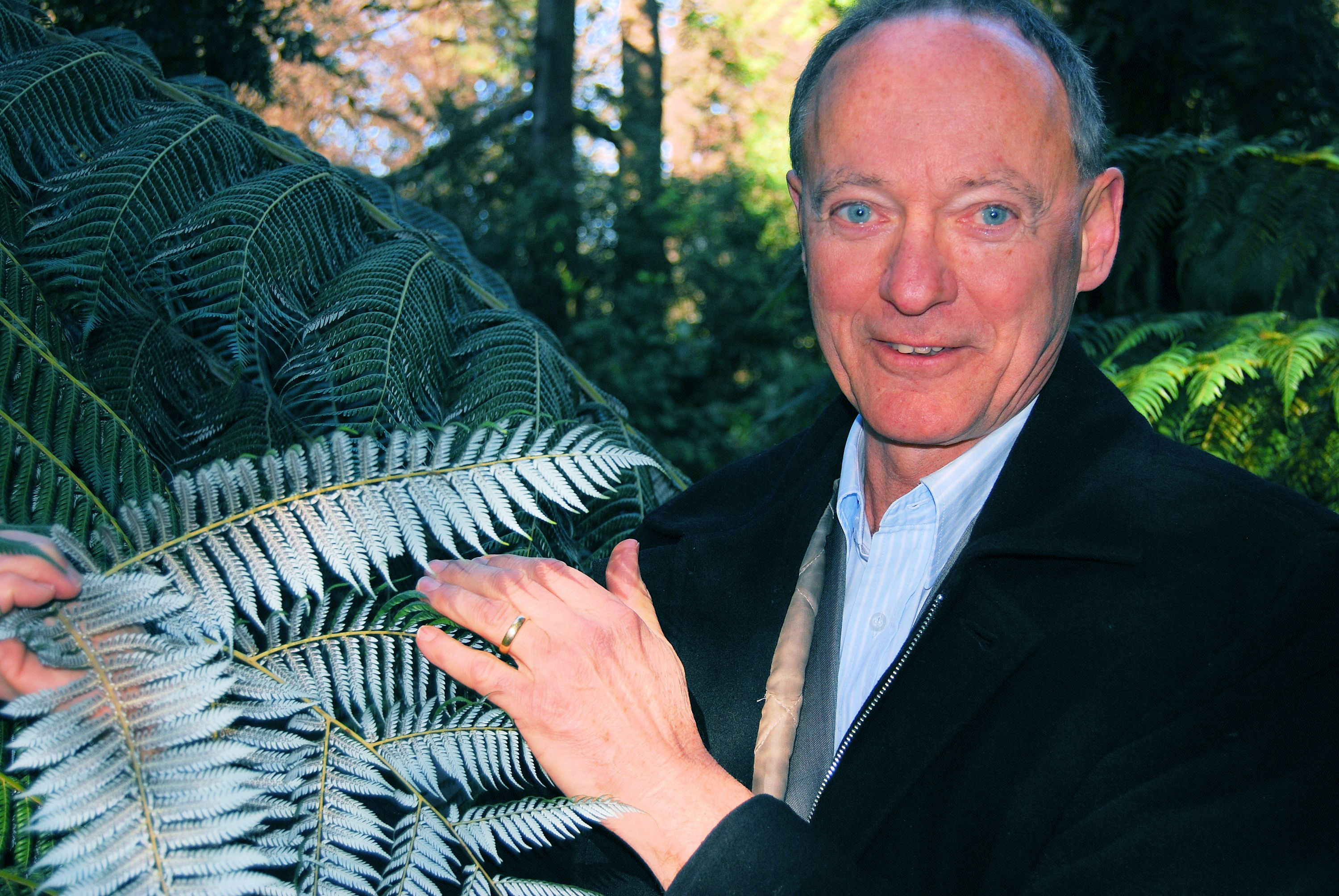 Dr John Clemens: Landscape Architect, Student, Teacher and Research Consultant
John is a leading New Zealand plant biologist and award-winning landscape architect with over 30 years experience working in the field of horticultural research in Australia and New Zealand. Nature and scientific investigation came together to help John triumph over impoverished nurture. They led him down a path of learning, academic teaching, and publishing in ecology, horticulture, landscape architecture, and chemistry – not entirely in that order. A common theme has been pausing long enough to allow imaginative discovery of place and possibility. John was brought up in England, and emigrated to Australia before moving to New Zealand 30 years ago. He has been Director of the NZ Nursery Research Centre, Curator of the Christchurch Botanic Gardens, and Manager of a dedicated conservation team for the Christchurch City Council. Finding out, or creating an environment that helps others find out, is what he enjoys most; nature play releases these possibilities.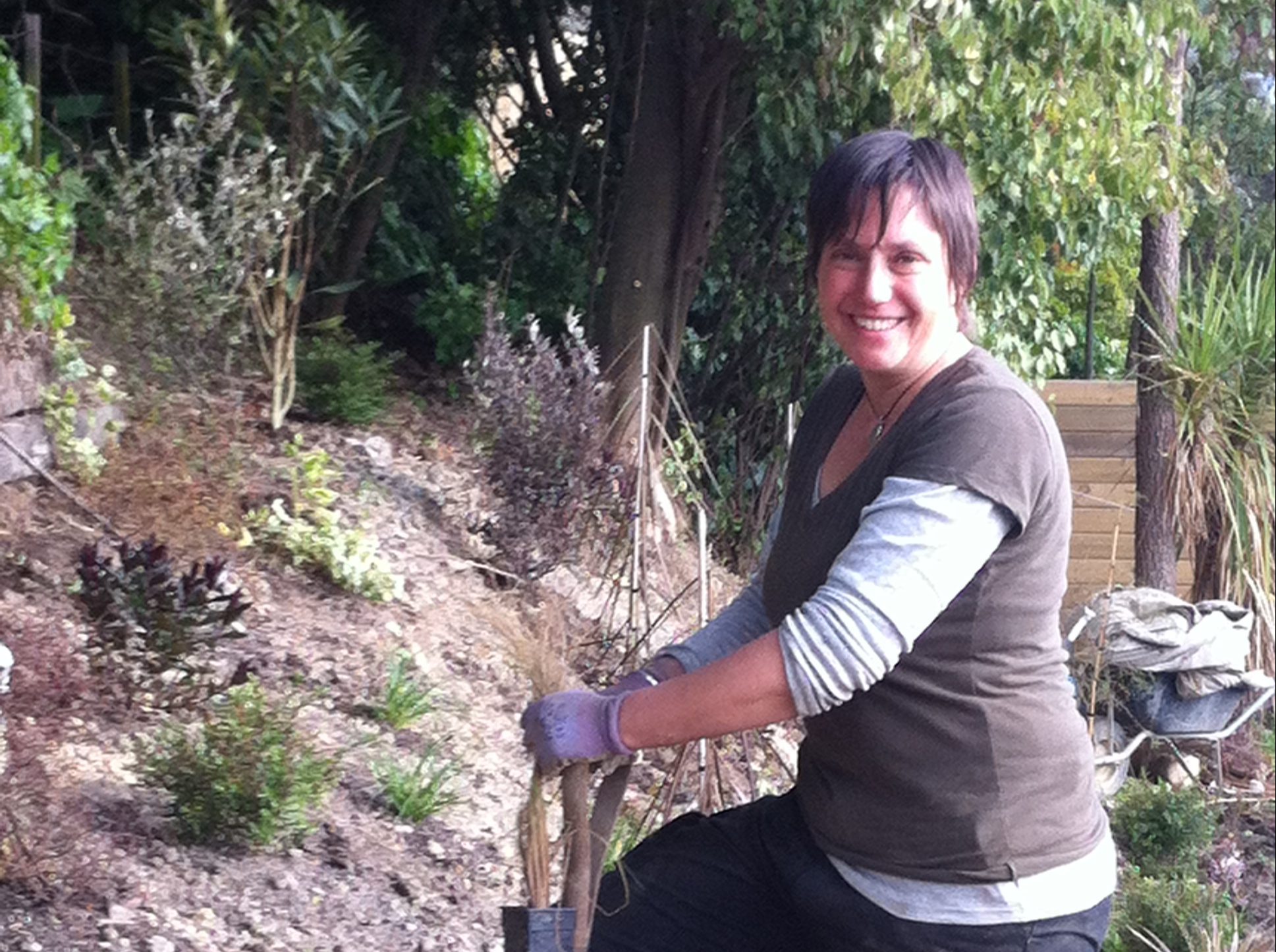 Emma Woods, Founder of Woodland Escape
Emma Woods has a background in education, a passion for play, a love of plants and an interest in fostering ways children can connect with nature.  Emma grew up in Canada and spent several years travelling and teaching before settling in New Zealand with her Christchurch-born husband.  Whilst raising their boys, Emma became more interested in child development and the importance of play. The idea of a career in playground/school ground design was simmering on the back burner when she was fortunate to meet John Allen of Elementals, a local nature-based playground specialist.  Emma spent two years working and learning from John, before stepping out on her own company Woodland Escape, specialising in nature-based playgrounds.  Emma loves connecting with people and working with them to develop their space into something that is unique to them.  Woodland Escape has a strong, collaborative connection with local experts and businesses.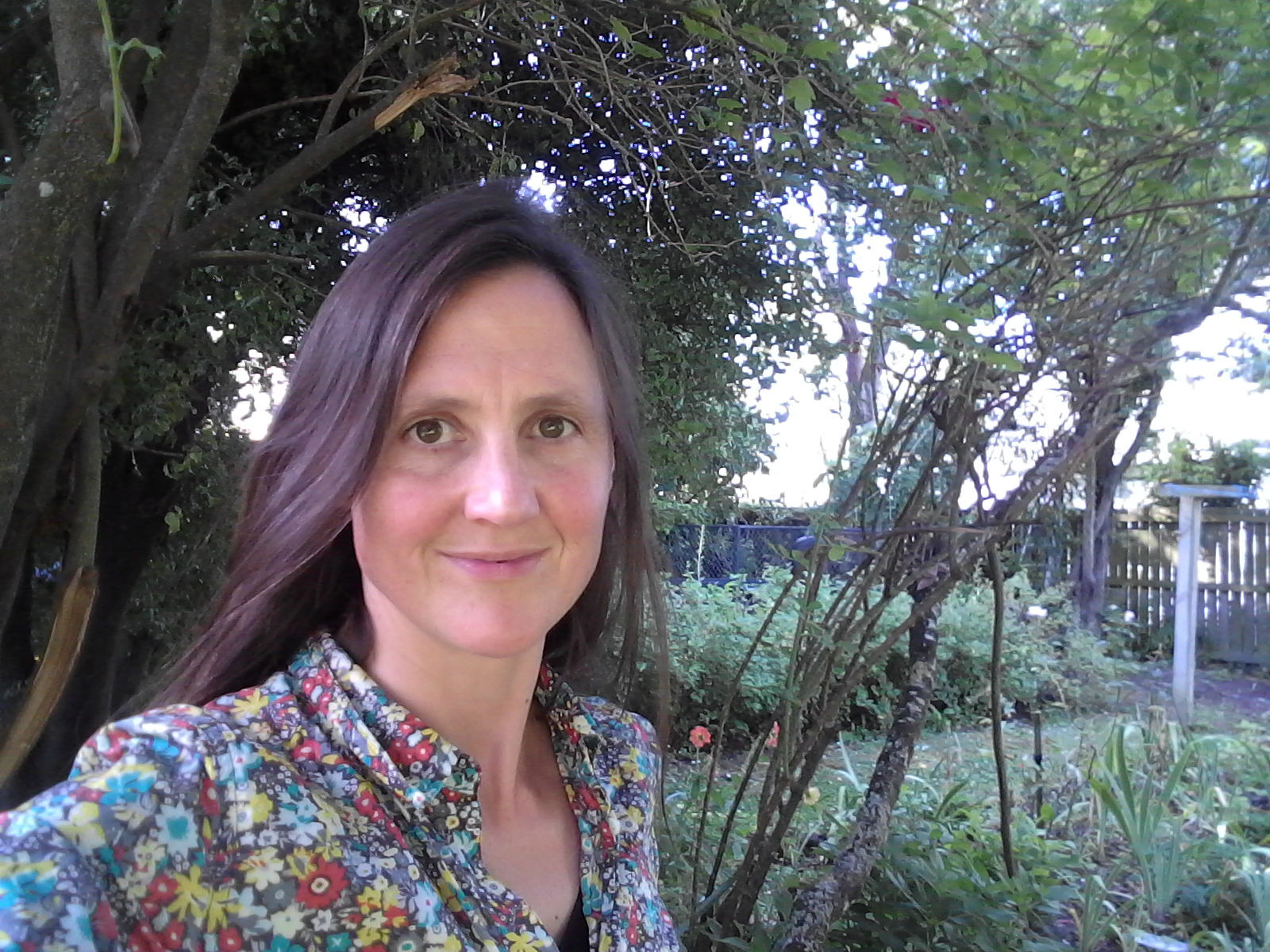 Annabelle Studholme, Department of Conservation
Annabelle works for the Department of Conservation in the Outreach and Education team, a role that pulls all her passions together.  After university, she taught children in rural Nepal, ran a community bush school in Kenya, before a long stint in the design industry. A sideways move to the mountains of Arthur's Pass reconfirmed her belief that people are at their best close to nature and so began her work at DOC, running public events and education programmes to get people into nature. Since motherhood, she has spent the last 5 years unplugging kids, including her own, and seeing the transformation that getting children outside can have.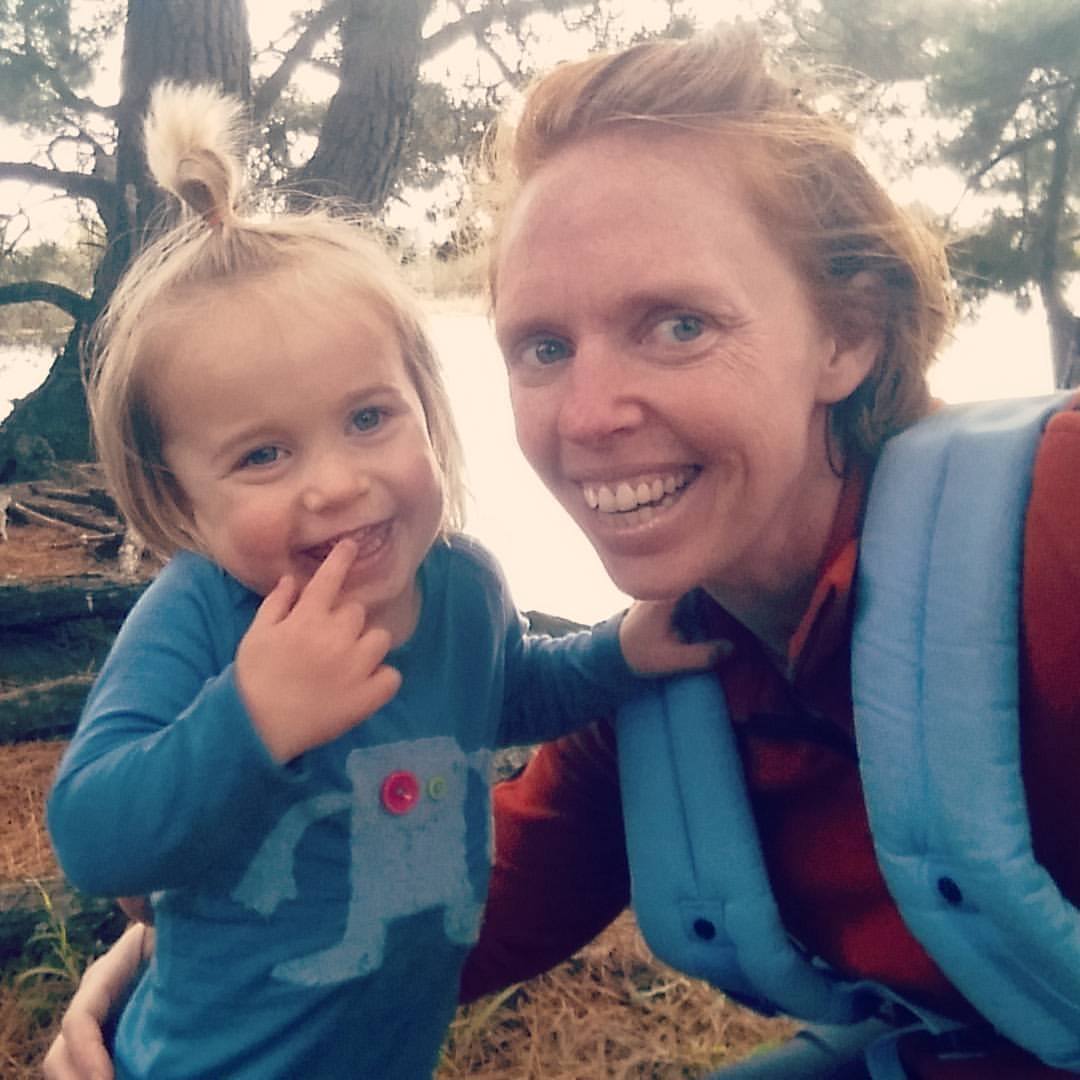 Dani Lebo, The ECO School
Dani Lebo is a dynamic educator and passionate community organizer. She has been an outdoor educator across a variety of settings for nearly 20 years- including therapeutic settings, school and adult groups,  and guiding back country expeditions. She brought her outdoor ed experiential teaching style into the classroom as a secondary school teacher in both NZ and the US. She holds a BA in International Intercultural Studies and Spanish and a Masters in International Education. She currently runs The ECO School in Whanganui, NZ, alongside her husband, Nelson.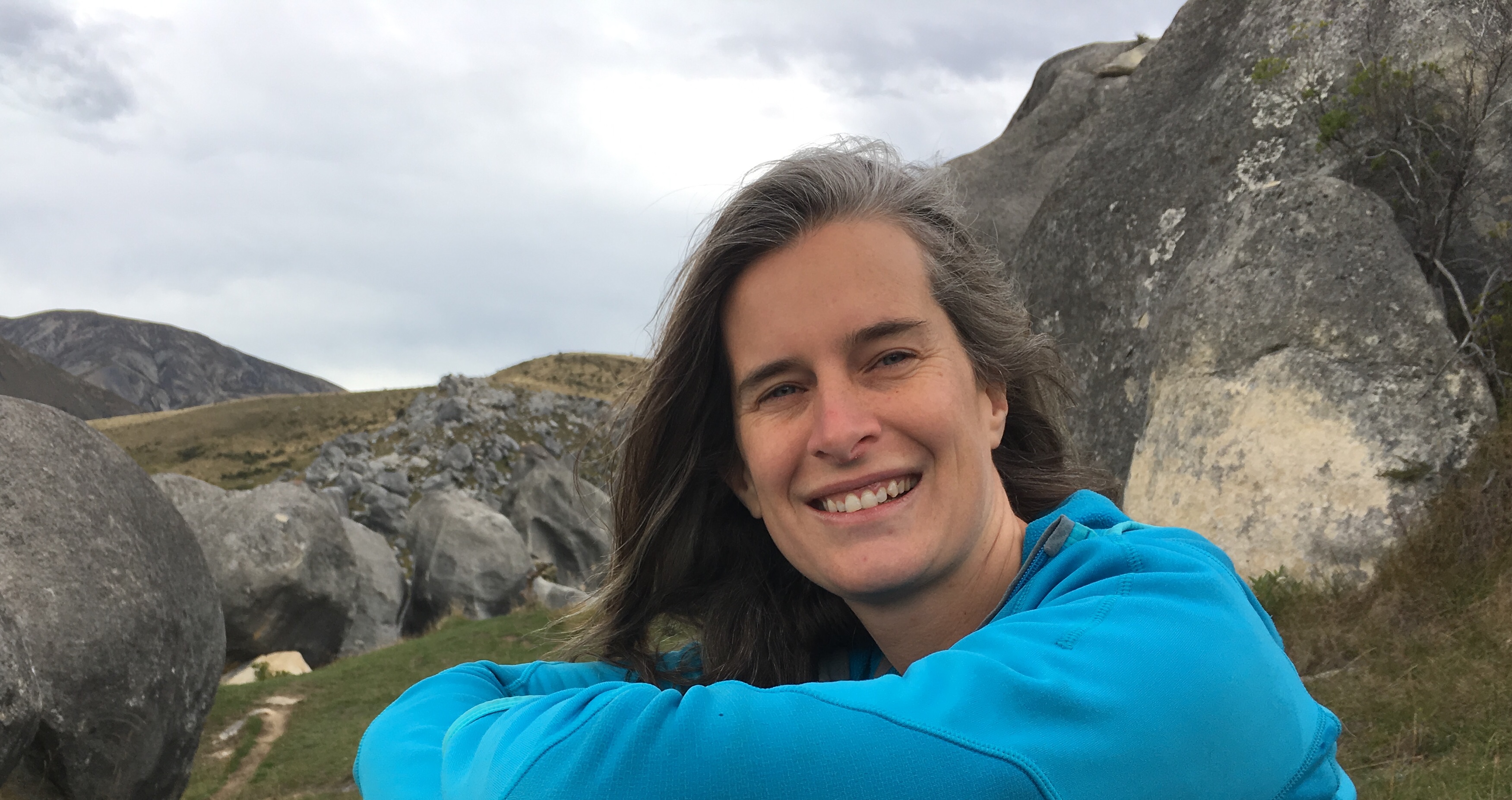 Katie Earle, BP Bush Farm School
Katie is passionate about place-based education. She loves creating authentic learning opportunities that inspire children to connect the dots and give nature a voice.  Katie originally trained as a primary teacher and worked in the UK and NZ. After becoming disillusioned with the limited outdoor opportunities available she completed her Masters in Education for Sustainability. This took her on a new path where she had the opportunity to create programmes, through LEOTC programmes at CCC and Laura's Dairy. Katie gets excited when talking about how regular exposure to nature, combined with critical thinking can make a huge difference in engagement levels. After a year in the USA, visiting wilderness and farm schools, Katie is now in the early stages of creating a weekly programme that pulls all these elements together. 
WORKSHOP ONE
There are 2 workshops to choose from. You will make your selection when you register.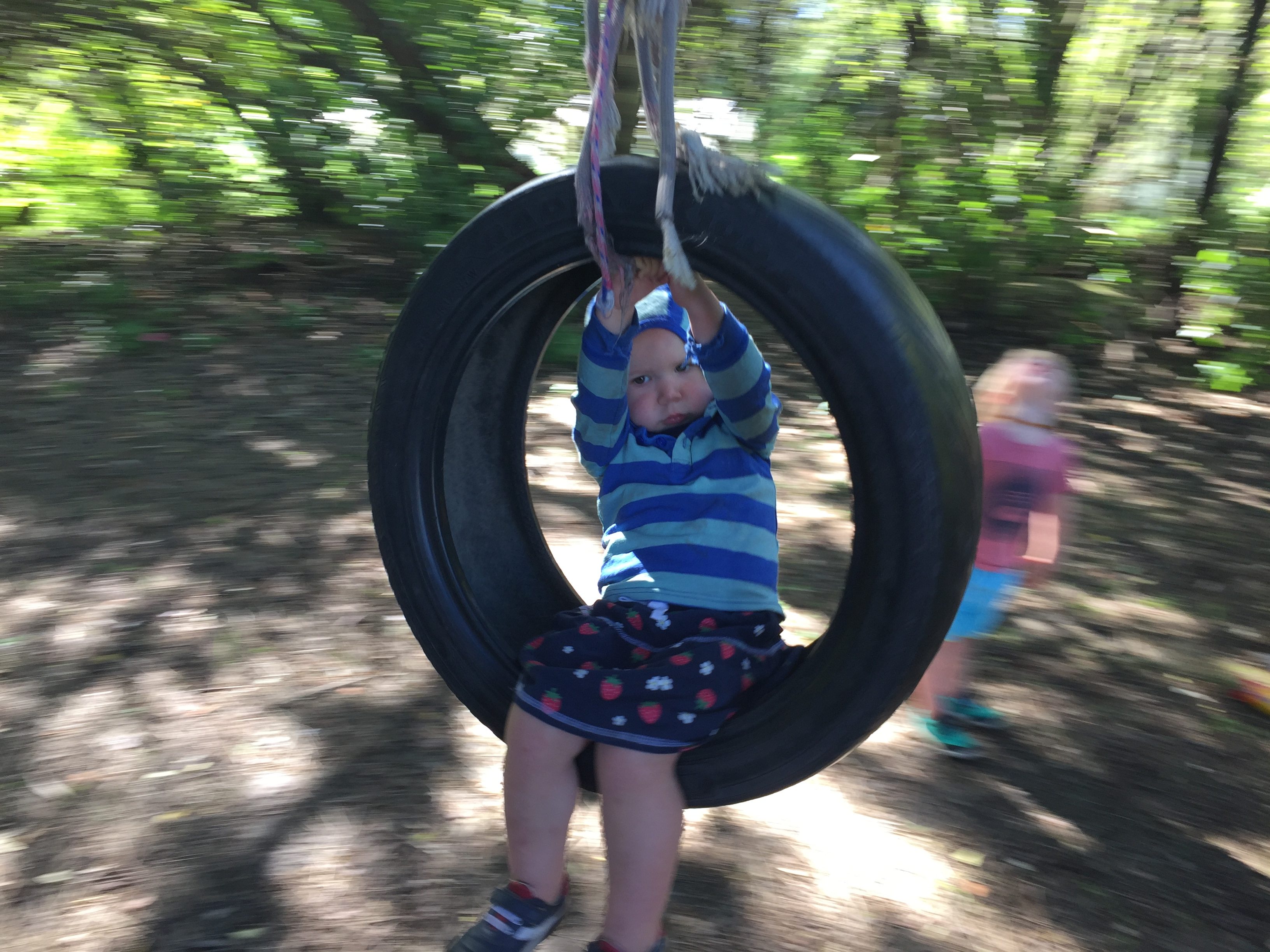 Connecting Nature play to the NZ Curriculum
Run by Dani Lebo of The ECO School
This experiential workshop looks at documenting nature play learning according to Te Whariki and the NZ Primary Curriculum – in a joyful and beautiful way. Participants will come away with beautiful examples of learning stories of common nature play themes and an understanding of how those stories tie into the curriculum. Sample editable stories will be available for participants to take away electronically (bring a USB stick).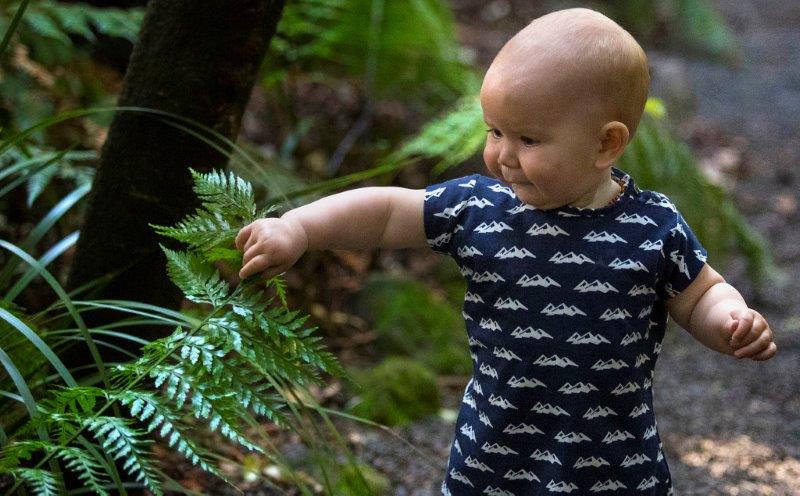 Place Based Education
Run by Annabelle Studholme of DOC and Katie Earle of Banks Peninsular Bush Farm School
What is place based education? What does it look like and why does it matter?
In this workshop we will explore the practical application of placed based education and what this rich and empowering context brings to environmental education and nature play. Working on your own examples from your unique context, we will map out what your placed based opportunities might look like or how to amplify your current connection with place, and create a road map for how you might take action back home.
WORKSHOP TWO
There are 3 workshops to choose from. You will make your selection when you register.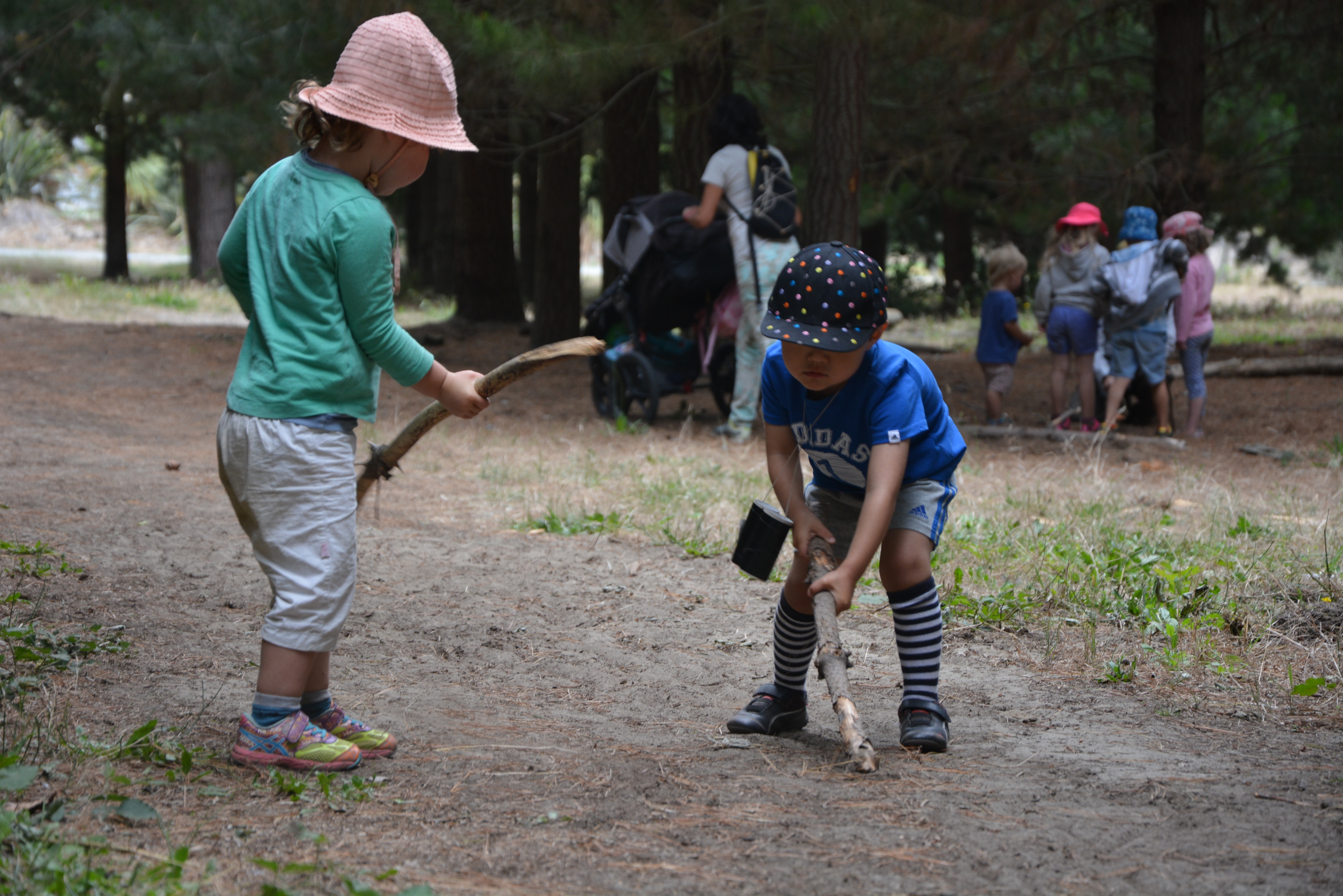 How children play in Nature – WORKSHOP FULL
Run by Emma Woods of Woodland Escape.
This workshop will explore how children play in nature compared to a standard playground. It is a practical observation workshop where you will be able to track some real life children and engage with an expert in playground design to help you think and look differently at the spaces you currently work with.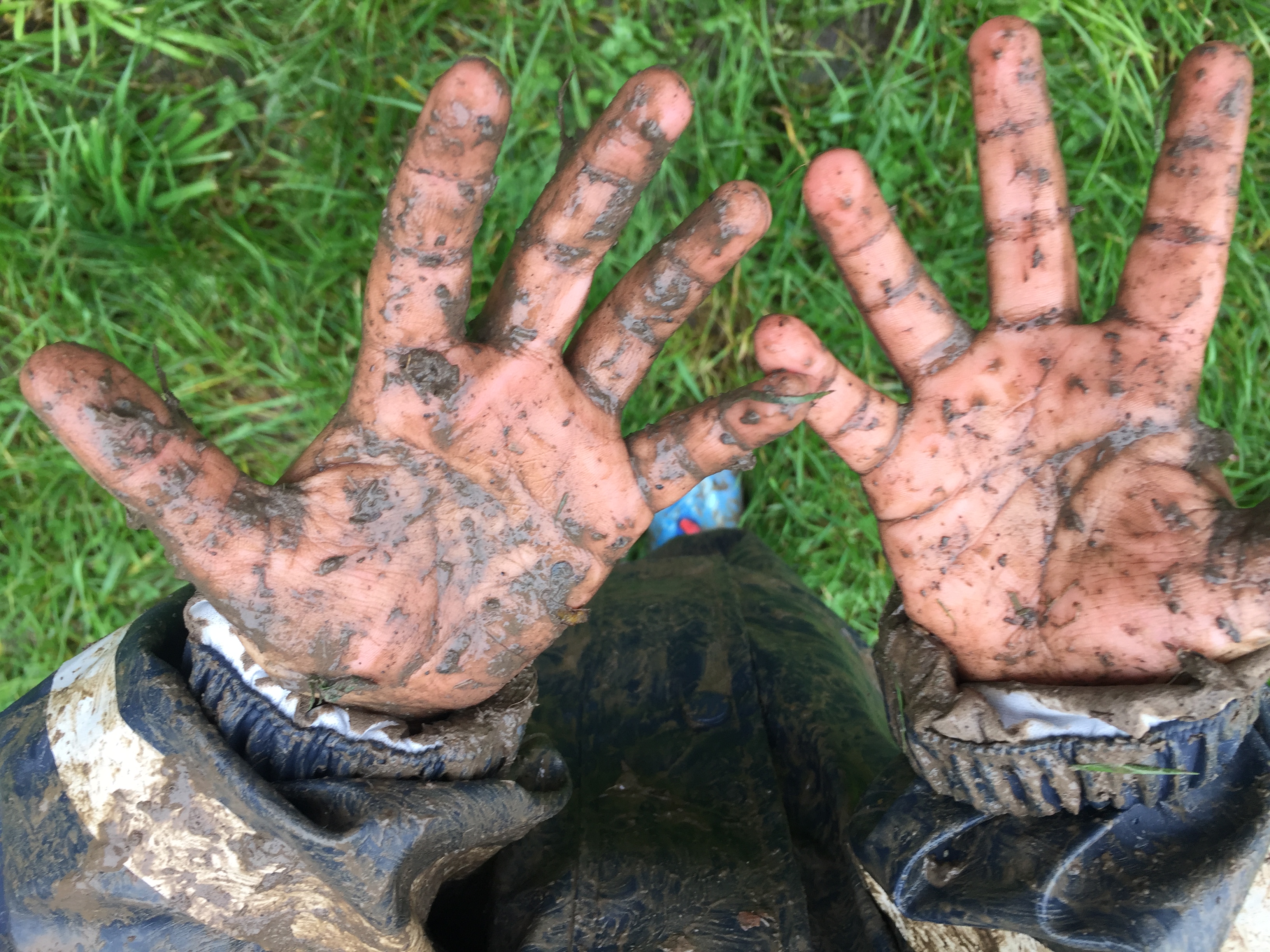 Neuroscience and Nature: Outdoor Play and Risk, Essential Nutrients for Optimal Development of Brain and Body
Run by Jackie Blunt from the Brainwave Trust
In this workshop we will explore the relationship between play, risk, and the development of resilience. Within the context of brain development we will look at findings from the scientific literature around the growth and development of children towards their optimum potential. This will include discussion around the research on play involving screens and passive toys requiring little imagination in comparison to play in nature outdoors.
Risk Benefit Assessment – a new approach for New Zealand
Run by Celia Hogan of Little Kiwis Nature Play
The Risk Benefit Assessment model has come out of the UK from a researcher named Tim Gill. Instead of approaching risk management from a risk and controls view point, he suggests starting with the benefits. This workshop will explain the model, provide an opportunity to apply it to a real life situation and look at how it fits into New Zealand education.