We help you to build your confidence to take children outdoors and into nature improving mental health and overall well-being.
 We do this through workshops, conferences, resources and advocating for nature play.
 Once you start you will be asking 'Why didn't I do this sooner?'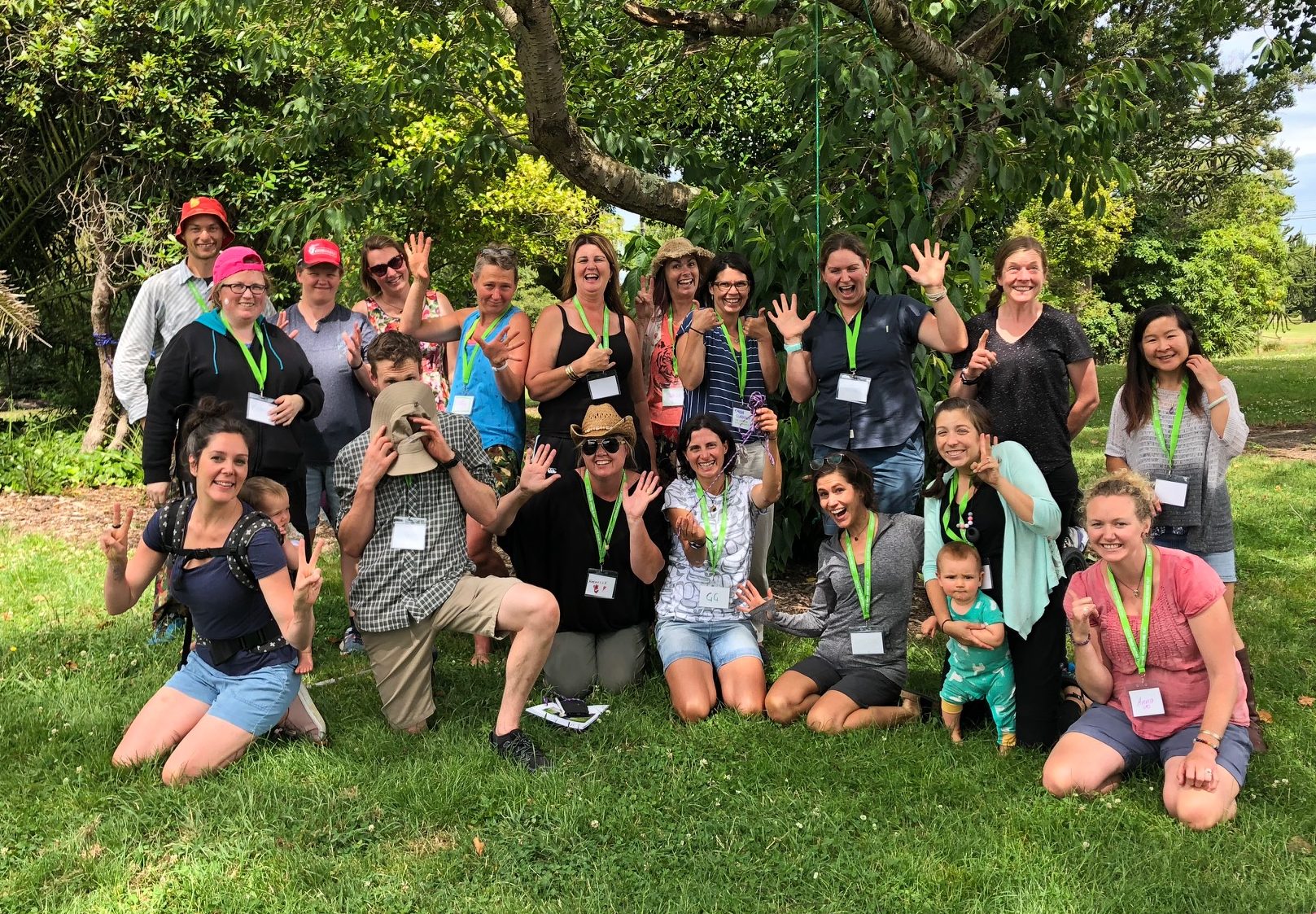 We run conferences, workshops, webinars and online training
We support teachers to set-up and develop nature programmes either on site or on excursions
We help schools and centres to develop their outdoor space for outdoor play
We give practical skills to support nature education in New Zealand
We help you develop a strong nature pedagogy
We advocate for nature play, risky play, child led place and connection to place and improving mental health and well being

We Speak
Growing up I spent a lot of time outdoors. I have very vivid memories of hut building, swimming in rivers, building dams and searching for crabs. I was 15 years old when I went on the Spirit of Adventure, a 10-day youth development sailing trip and it changed my life. That trip was where I realised the great outdoors were going to play a large part in my life.
I studied Outdoor Recreation and Adult Education at polytechnic and my outdoor adventure really took off. I worked for outdoor centres, adventure tourism companies, ski fields and ran 21-day wilderness expeditions for young people here in New Zealand.
The one job that stood out was a company I worked seasonally for over a 10-year period. They ran personal development programmes for youth internationally and it involved the outdoor activities as the main teaching. The thing with that role was, it was as much about personal development for me as it was for the students.
I gained the most value from being open to feedback and being in a supportive environment where we could all grow as individuals and a team. Many of the people I worked with during that time are some of my closest friends today.
Following a stint in the UK I found myself back in Christchurch with one toddler and another on the way. I wanted my children to grow up loving the outdoors and I was grateful to find a like-minded group of parents at the Nature Play Christchurch play group.
It was wonderful meeting at different parks and reserves every Friday and it is where Little Kiwis Nature Play was born. We realised there was scope to expand beyond the 'playgroup' format and offer more alternatives (such a drop off session, and sessions for older pre-schoolers). So, we did.
Ali and I set up some trial nature play holiday sessions for pre-schoolers. These were very popular and a lot of fun. They also provided us with great feedback and recognition that we could offer something more than just holiday programmes.
In April 2017, we trialled a Nature Play Pre-Schoolers day which had amazing levels of interest. This catered for more children and had a real forest kindergarten feel which is a long-term goal. The biggest challenge has been figuring out how to get more of an outdoor philosophy into centres.
We have realised that for an outdoor philosophy to become embedded in a centre we need to get the whole centre on board. How do we do that? Professional Development.
For me it is a great realisation as I love helping to develop people. But mostly I want all children to be able to connect with nature. They are our future caretakers and if they don't care about it then they won't love it.
We offer practical workshops that build confidence and help support teachers who are wanting to use the outdoor classroom more, or for those who are setting up a bush kindy or one day school. 
We provide customised on request workshops which are great for those who want to offer some professional development to their teachers in their own environment.